Jaysh al-Islam Fighters Included: 19 Syrians Referred To Lebanese Military Courts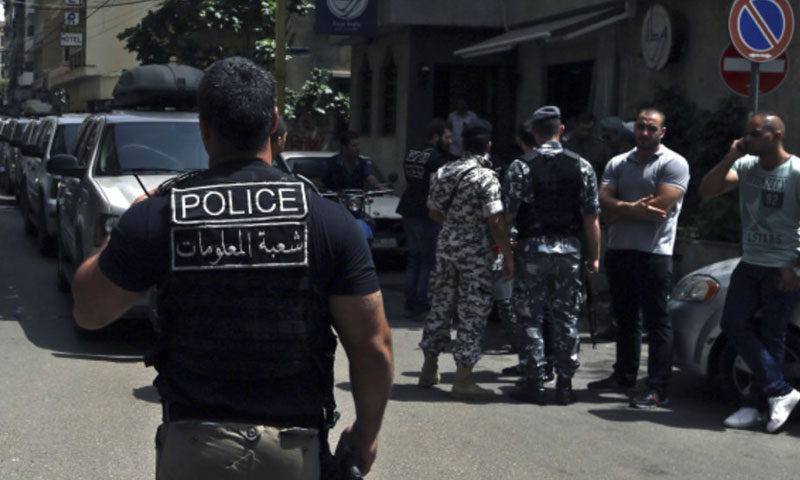 The military courts referred 19 Syrian nationals to the Permanent Military Court in Lebanon, accusing them of committing 'terrorist crimes' and fighting within the ranks of Syrian opposition factions.
On October 3, the Lebanese official National News Agency (NAA), reported that the First Military Investigation Judge, Fadi Sawan, has made three decisions, accusing 19 Syrian refugees of terrorist offenses, and referred them to the Permanent Military Court, where they are to stand trial.
The NAA added that the first of the judge's decisions involves Mohammad Abu Qasem and three of his friends, charging them with "the crime of fighting in Syria within the ranks of the Jaysh al-Islam against the Syrian Arab Army, based on the punitive articles 335, 549 and 549/201, articles 6 and 5 of regulation No: 1958 and arms and munition-related article 72."
Under the second decision, however, the Syrian refugee Mohammad Qarqour and his friend were charged with "monitoring the Lebanese Army's movements in the slopes of Arsal and reporting them to terrorists, based on the punitive article 157," according to the NAA's statement.
The referrals have also involved Abdulhalim Mohammad Walid Raed and 11 of his friends, as they were charged with "the crime of participating in the most recent blasts witnessed by the Dahieh, based on the punitive articles 335, 649, 549/201 and 733, articles 5 and 6 of regulation 1958, and arms and munition-related articles 72 and 76," reported the Agency.
The prosecution of former opposition fighters on the Lebanese territories has been increasing in the past few weeks.
The last of the cases, where a former opposition fighter was arrested, happened on September 30, when the Lebanese security forces arrested two Syrian refugees in the Nabatieh city, south of Lebanon, accusing them of "belonging to a terrorist organization, as they have confessed joining the 'terrorist Mujahidi Houran' faction and participating in the clashes in Syria within its ranks," as the General Directorate of the General Security of Lebanon put it.
In early September, the Military Court in Lebanon passed a sentence of imprisonment with hard labour against two Syrian refugees, accusing them of belonging to 'terrorist' organizations and "association with an armed terrorist group, as well as participating in the fight against the Syrian Army in Syria and killing its soldiers."
In December 2018, the Lebanese Military Investigation Court filed the names of 50 Syrians to the military courts, accusing them of committing 'acts of terrorism'.
The court sentences passed against Syrians in Lebanon correspond to increasing official calls for the necessity of returning refugees to Syria.
if you think the article contain wrong information or you have additional details Send Correction