"Muslim Brotherhood" In Syria Rejects Constitutional Committee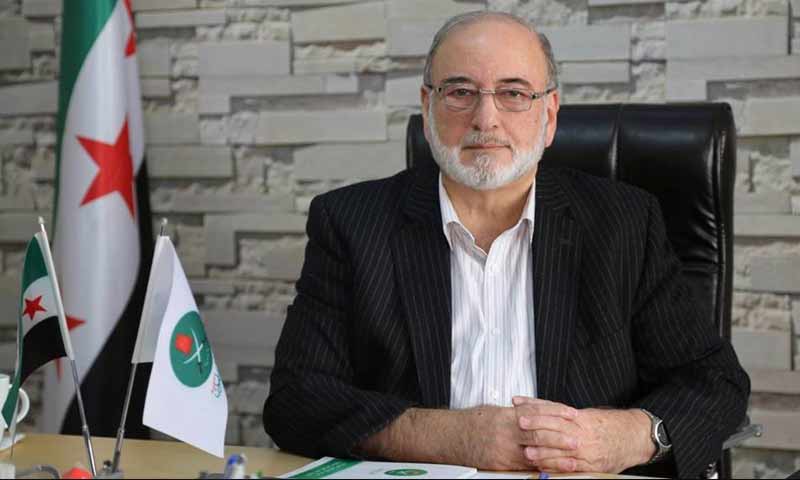 The "Muslim Brotherhood" organization in Syria has rejected the UN's announcement of the formation of a Constitutional Committee to create a new Syrian constitution.
The organization said in a statement released on Wednesday 25 September that the formation of the Committee was not based on a sound political foundation and deviated from the UN resolutions.
The organisation added in its statement, which was published on Facebook, that the "core problem" in Syria was not a constitution or parliamentary seats being obtained in elections but rather "the tyrannical, brutal regime which does not believe in a constitution or in the value of human life, human rights, freedoms, or dignity."
The group said that what is happening in Syria is "a military solution being imposed with a political guise." It said that the Muslim Brotherhood had no representation on the Constitutional Committee's list of actors.
The Muslim Brotherhood announced in July of this year that it was withdrawing from the Committee and would not be participating in its activities.
The Syrian Muslim Brotherhood regards itself as part of the international movement which was established by the activist Hassan al-Banna in Egypt in 1928.
During the 1980s the organization was subject to a brutal crackdown from former Syrian President Hafez al-Assad.
The UN General Secretary Antonio Guterres announced at a press conference on September 23 that the Committee which would form the new Syrian constitution had been officially agreed upon, following a process of dialogue between the Syrian regime and certain opposition parties.
The process of forming the Committee had been ongoing for over a year and a half, after being first announced at a press conference in Sochi in Russia in November 2018, after which negotiations began regarding the list of figures which the Committee would include.
The Syrian regime delayed the formation of the Committee by objecting to the names to be included on the list of civil society actors which the UN was tasked with creating.
The formation of the Committee was rejected by a majority of the Syrian opposition, on the grounds that the writing of a new constitution would only occur under the complete dominance of Russia over Syria's institutions. Many Syrian opposition factions preferred, meanwhile, the High Negotiating Council as a means of achieving a resolution in Syria in accordance with international resolutions.
if you think the article contain wrong information or you have additional details Send Correction