Last Phase Of Dismantling Al-Rukban IDP Camp Started By Russia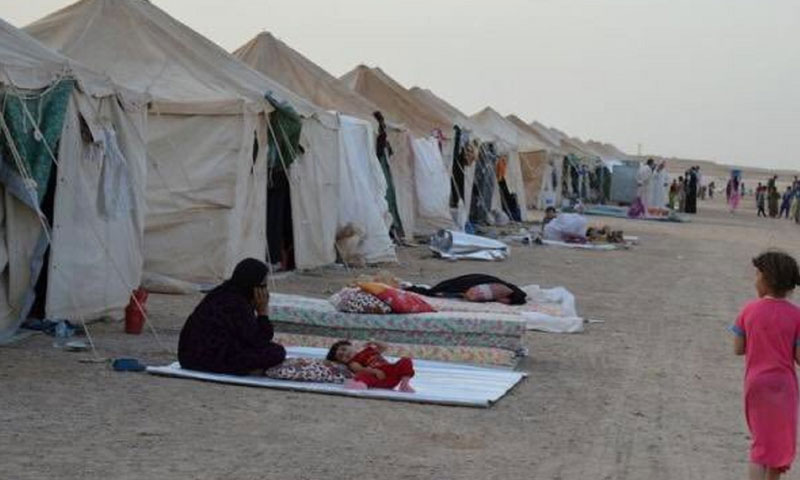 Today, on Friday, September 27, Russia embarks on dismantling the al-Rukban IDP Camp on the Syrian-Jordanian borders, under a plan it announced last week.
In a report published today, the Russian news agency RIA Novosti said that the dismantling of the camp and evacuating its population will start today afternoon, adding that it might take a whole month to totally remove the camp.
On September 18, the Russian Coordination Office had set up duration for the evacuation of the camp's residents, which is to start on September 27, within the frame of the plan aiming at dismantling the camp and returning the IDPs it is housing to the Syrian regime-held areas.
The RIA Novosti has also quoted the Head of the Russian Reconciliation Center, Maj. Gen. Andrei Bakin, as saying that the evacuation of the al-Rukban camp is to be conducted under the auspice of the United Nations (UN) and the Syrian Red Crescent (SRC).
He added that the IDPs are to be evacuated in three batches over 30 days, each consisting of 3500 persons, who will be transported to housing centers in the beginning.
About 35 military Russian police personnel and 12 pieces of military and specialized equipment are commissioned to arrange the evacuation of the IDPs through the Glaigheem post, on the Russian side.
The UN statistics, published on September 25, point out that more than 18 thousand persons have left the al-Rukban camp between March 24 and September 3, the majority of whom have returned to the southern towns and villages of Homs.
Last March, Russia has declared opening 'humanitarian' corridors for the civilians' evacuation from the al-Rukban camp on the Syrian-Jordanian borders.
The camp has been under siege since June 2018, following the closure of the outlet linking it with Jordan due to Russian pressure and the blockage of the Ad Dumayr road by the Syrian regime forces.
The state of besiegement was enhanced by closing all the passageways to and out of the camp as to coerce the IDPs into leaving towards the Syrian regime's control areas.
if you think the article contain wrong information or you have additional details Send Correction