Daraa: 18 Assassinations In August Alone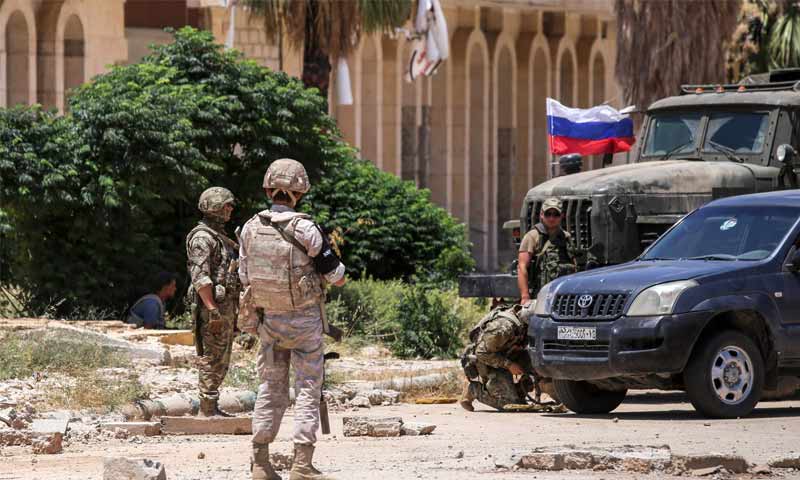 The Penal Department of the Daraa Martyrs Documentation Office (DMDO) recorded the assassinations that continue to spur a state of terror in the province, for in August alone 18 assassinations were committed, of civilians, militants and commanders.
August, according to the report published by the DMDO today, September 2, 2019, bore witness to 32 assassinations and attempts at assassination, rendering 13 persons dead and 13 others wounded, in addition to a single survivor.
The DMDO has also documented the assassination of nine militants, who fought within the ranks of the opposition's factions, six of whom have lately joined the Syrian regime's forces.
The assassination of nine civilians was also documented with no clear evidence to their association with the regime's forces so far.
The report pointed out that 15 of the assassinated persons were shot dead, two others were kidnapped, tortured then faced with summary executions while a single assassination was conducted using an improvised explosive device or other explosive objects.
In terms of geography, the assassinations have targeted several cities and towns in Daraa province, for 24 assassinations or attempted assassinations were committed in western rural Daraa, three in eastern rural Daraa and other five in Daraa city.
In Daraa province, a year into the settlement deal that provided for the exit of the opposition under a Russian auspice, military action continues to escalate, topped by blowing up a 4th Division-affiliated military camp vehicle and the explosion aimed at an officer of the Syrian regime's forces holding the rank of a colonel on July 17, 2019.
The assassinations continue in the full range of Daraa province, focusing mainly on former personnel and commanders of the opposition's factions after they joined the ranks of the regime's forces. The perpetrators, however, are yet unknown.
The assassinations are not limited to military commanders, who had a previous association with the Syrian opposition, for also civilians and public figures, who work at the service departments in the province, are made into a target.
if you think the article contain wrong information or you have additional details Send Correction