Work Permit In UAE : Suwayda Youths' Expensive Way Out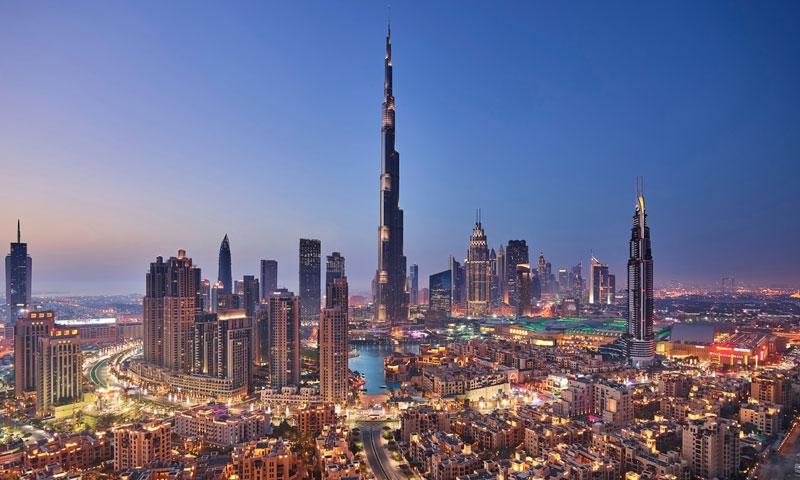 "The dream is to take a foothold in square one, nothing more, for we are degrees below zero," thus Salem intiated his interview with Enab Baladi, justifying his overwhelming desire to travel to the United Arab Emirates (UAE) and taking advantage of the resumed diplomatic relations between Damascus and Abu Dhabi.
Salem, 42 years old, once a government employee, dismissed for evading the reserve military, drives a taxi to earn a living. 
Asking that his family name be undisclosed for security reasons, Salme says that the moment he learned that males born in 1982 are exempt from the reserve military service, he set his mind to traveling abroad in search for a job. Nonetheless, the difficulty of obtaining visas hampered his plans to the day when the UAE embassy reopened its doors.
The reopening of the UAE embassy brought hope back to numerous young men and women in Suwayda province for traveling abroad in search of a better future.
Dream with a cost of  $5,000
Salem, held captive in the planning phase, conducted a personalized financial study of the full cost he has to pay as to reach the UAE. 
A Dubai-issued work permit, Salem reports to Enab Baladi, is $2,000 (approximately one million Syrian pounds), in addition to which he has to pay travel, accommodation and health insurance expenses, not to mention the UAE visa, which to acquire, the traveler has to be invited by a UAE resident.
Doing the math, Salem concluded that obtaining a Dubai-issued work permit would cost up to $5,000.
Despite the exorbitant costs of living there, in case a job opportunity was not attained immediately, Salem sold his car/taxi, his only source of livelihood, and packed up, determined to travel.
Dubai: The road to Turkey
With lacking direct access to Turkey from Syria, since the imposition of the visa in 2016, as well as the difficulty at being granted a visa from Beirut, the UAE emerged as an available path to Turkey.
Fadi,  25 years old, tells Enab Baladi that it is easier to get a visa to Turkey from the UAE than Lebanon, pointing out that his brother was able to obtain a tourist visa to Turkey by submitting a residence permit and a statement of an active bank account in Dubai.
Fadi, who asked not to be fully named, adds that he plans to follow his brother's suit by acquiring a residence permit and opening a small bank account in Dubai. Then, he is going to Turkey, where he can work for humanitarian organizations.
His friend Ruwad, a 28 years old architect, intended to do the same despite being exempt from military service. Ruwad wants to get married, but because of job scarcity, he decided to travel to  Europe through the UAE and then Turkey.
Rawad and Fadi say that many young people have taken this step before them, and succeeded, pointing out to few unsuccessful attempts, affected by the military and material status of the person.
In fact, there are no official statistics on the number of Syrians in the UAE, but on May 3, 2018, the UAE newspaper Al-Bayan reported that the UAE has received 100,000 Syrians since 2011, along with 150,000 former Syrian residents.
Obstacle on Beirut road
Some of the visa holders leave for the UAE from Damascus International Airport, while the evaders of the military service have to travel to Lebanon in order to obtain the visa to the UAE. For instance, Shadi (not fully named for security reasons) arrived in Beirut from Suwayda four months ago and is yet stuck there.  
 Shadi, 22 years old,  tells  Enab Baladi that he has undergone legalization of status in Syria and left for Lebanon after paying bribes exceeding two million Syrian pounds (about $4,000). In addition to that, he had to resolve his legal status in Lebanon by renting an apartment and obtaining temporary residence permit which took four months to be issued.
Shadi has spent all his money and is now stuck in Lebanon, where he cannot gather the money needed to travel to the UAE and cannot return to Syria, for jobs in Lebanon are almost non-existent.  
if you think the article contain wrong information or you have additional details Send Correction