Palestinians Of Syria Facing "Kimlik" Crisis In Turkey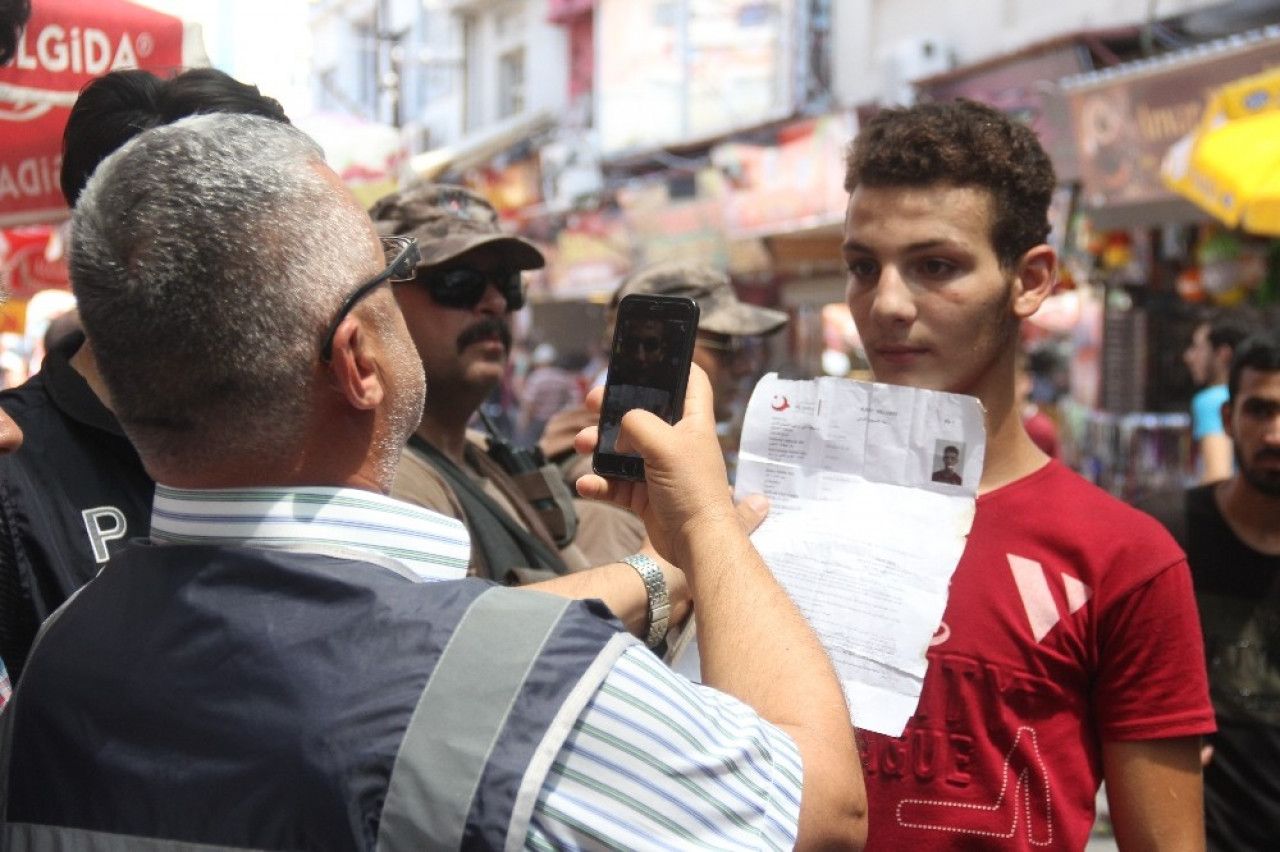 Ghaith has been living in Istanbul since May 2016. Having no chance at all to practice his original profession, he works in house cleaning in cooperation with his friends. However, and for the second time, he is threatened with losing his livelihood if he gets "deported."
Escaping Syria, the 35-year-old Palestinian, with his pregnant wife and three children, has illegally arrived in the Turkish town of  Reyhanlı, south of Hatay Province, where his wife gave birth to their fourth child.
There, a year before moving into Istanbul, they obtained the Temporary Protection Identification Documents, granted to Syrian refugees and referred to as Kimlik in Turkish. 
 Ghaith, nonetheless, affirmed to Enab Baladi that despite working in Turkey's largest city for four years, today he fears to leave his house.
He rarely goes out, often to buy some daily needs, stricken with the recent Turkish decisions, mandating that holders of none-Istanbul-issued Kimlik must return to their provinces of registration.  
Palestinian in Syria; Syrian in Turkey  
Ghaith, who asked not to be fully named for fear of legal prosecution, never had a citizenship document, for he spent his life in Syria as a Palestinian refugee with a "temporary residence" document. When he left for Turkey, he became a Syrian refugee with a "temporary protection" document. 
Action Group for Palestinians of Syria – Human Rights organization for Palestinian Affairs – estimates that the number of Palestinian refugee families with Syrian documents in Turkey is 1915, according to its 17th statistical report, published last June.
 The problem of  Palestinians of Syria in Turkey, according to Ghaith,  is that they are not treated as Palestinians but as Syrians because they hold Syrian identification documents. The Palestinian Authority (PA), for its part, has not undertaken any initiatives to improve their conditions in "host countries or exile." 
According to the Turkish policies reported by the Minister of Interior, Süleyman Soylu, on July 13, most Palestinians in Istanbul are threatened with deportation to Syria or to the states from which they obtained their Kimlik, if they are arrested by the Turkish police patrols, which are deployed in the stations and the main squares of the city.
"Palestinian Authority is irresponsible"
Ghaith's wife has additional sources of concern, being from the West Bank and a holder of a PA passport, for her return to Palestine means fragmenting the family, because Ghaith is a holder of the "travel document" of Palestinian refugees in Syria, which does not allow him to enter the West Bank.
Although the Palestinian embassy in the Turkish capital Ankara, grants Palestinians of Syria a PA passport, the passport does not have a national identity number; thus, offering its holder no authorization to travel to Palestine.
Besides, a PA passport would "problematize" the holders' status before the Turkish authorities if they are registered as Syrian refugees in State records, due to which they might face charges for deliberate falsification of official documents, and, thus, may be imprisoned or deported.
The Palestinian Authority did not take immediate action in support of Syrian Palestinians. The only move was the meeting of the Palestinian Ambassador in Ankara, Fayed Mustafa, with the Mayor of  Istanbul, Ekrem İmamoğlu, on August 7, where they discussed the situation of Palestinians in Turkey.
On a press conference, following the meeting, Ekrem İmamoğlu said, "we are there for our Palestinian kindreds; we talked their status through with the Palestinian Ambassador. Earlier on, they sought refuge in Syria and [today] in Turkey," adding that "we are willing to address all the refugee families' problems. We will help them as we do with the rest of the refugees, I told them, if they are to provide us with information and share the data they have with us." 
Ghaith is left no many solutions in the absence of means needed to transport his records, thus, his Kimlik, to Istanbul. However, he insists on postponing the "voluntary" return to Reyhanlı town, hoping for new resolutions, wishing that they will be in his favor the next time. 
if you think the article contain wrong information or you have additional details Send Correction