Ramadan in Rural Homs Reminds Citizens of "NGO Days"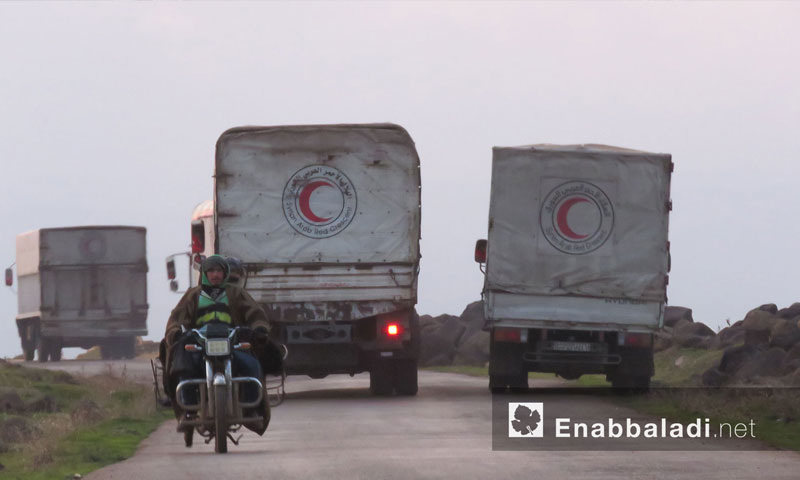 Enab Baladi- Homs 
The residents of the northern Homs countryside are missing the aid of relief organizations during this month of Ramadan, as they used to provide meals and relief to the poor and those in need. They also created an atmosphere of Ramadan through their collective Iftar projects which were held throughout the holy month. It was especially effective as aid in Ramadan was distributed to all households – regardless of their financial conditions.
After the regime took control of the area, Ramadan became a heavy burden for families in the Homs countryside, especially after the economic situation deteriorated due to the sanctions imposed on the regime.
Absence of Iftar projects
Since the establishment of relief NGOs during the period of Syrian opposition control, Iftar project were a permanent feature during the month of Ramadan, and a large share of contributions by states and individuals went to assisting the people fasting in Syria.
The work of NGOs and charities in the area has ceased since the regime takeover of the northern Homs countryside in May 2018, due to the conditions imposed by the Ministry of Social Affairs to grant licenses for such Iftar projects.
Hamed Abu Khalil, a former relief worker in an NGO in the town of Kafr Laha, who told Enab Baladi that after the regime took control of the area, all NGOs and charities operating there were shut down. Even the Syrian Arab Red Crescent, which used to be involved in Iftar projects, has since ceased its operation.
He added that the Iftar project left the impact on the morale of people of the area, as it was the only project that worked without discrimination on the basic terms of financial status, as meals were distributed to all. Due to the large number of organizations at the time, meals would reach the homes of residents twice or more during the month, apart from food baskets and financial assistance. However, the situation at present is dire, and poverty is rampant and is increasing day by day, and there is no kind of assistance being provided to any segment of the community.
Inflation Affects Iftar
Markets in northern Homs, like other regions in Syria, are seeing an increase in the prices of foodstuffs and vegetables on a daily basis, in conjunction with the decline in the currency exchange rate, fuel shortages, and rising transport costs.
High prices, scarcity of employment and a lack of humanitarian aid,  are all directly and adversely impacting Iftar during this Ramadan compared to last year.
Umm al-Khaled, a resident of the town of al-Ghantu, said to Enab Baladi, "In this year's Ramadan, we saw nothing resembling aid. Before the army entered the area, last Ramadan, even animals had enough food, but this year we knew nothing but high prices and hunger. Meat hasn't entered our house for 3 months."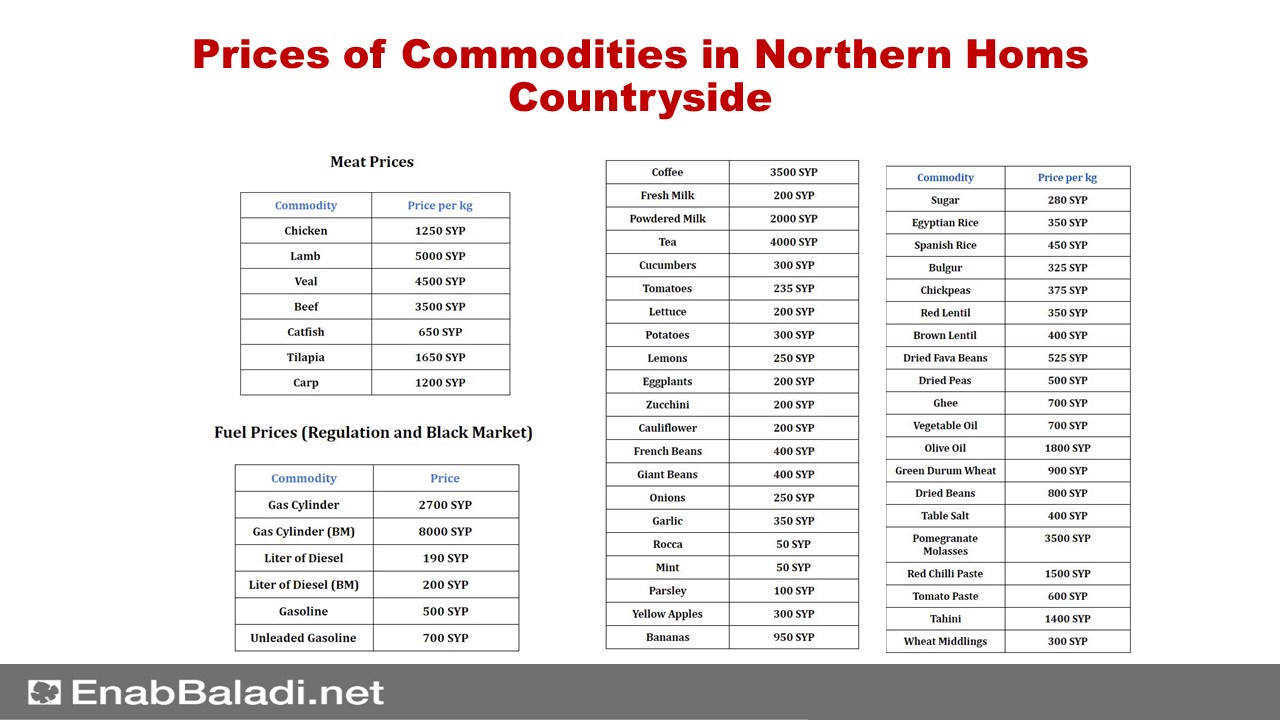 if you think the article contain wrong information or you have additional details Send Correction