Civil Organizations and Unemployment in Idlib: Filling the Gap?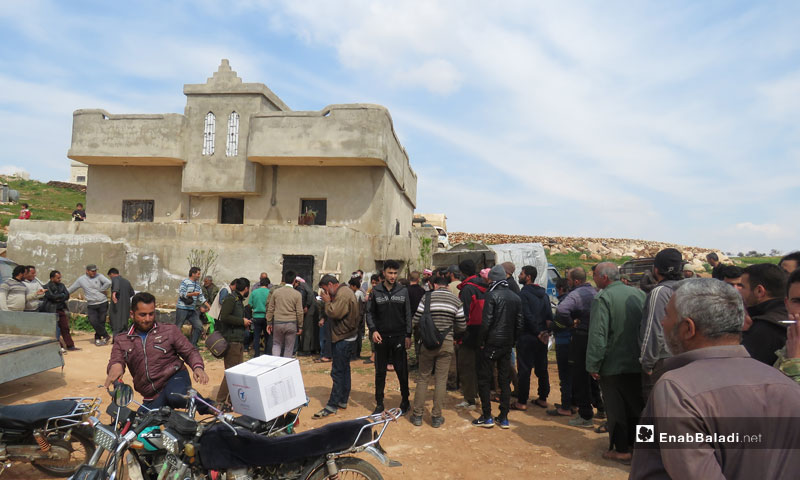 Enab Baladi – Idlib
Unemployment is one among many severe issues faced in the governorate of Idlib. It has exacerbated after its population increase, due to the forced displacement to the governorate imposed by Assad forces on the areas controlled by the opposition, in the aftermath of agreements with them.
At the same time, civil society organizations in northern Syria have become widespread, supporting the area in terms of its relief, humanitarian, medical and other needs, in an effort to provide the area with basic living requirements. These organizations have created employment for a segment of young people, who have lost their work or education opportunities, over the course of the nine-year war.
Do Organizations Provide Jobs?
The population density has created a gap between available job opportunities and the unemployed, while organizations in the area, especially local Syrian NGOs, are attempting to mitigate unemployment "to the extent possible," said Ayman Mer'i, director of the organization Ihsan.
Mer'i specifically referenced local NGOs, which attract young people from both sexes, to supply their projects with the required staff.
These organizations, he added, have secured some jobs for people. However, they and other civil entities such as Local Councils, remain unable to contain the large unemployment numbers. The labour market demand remains inadequate compared to the available human resources, as a result of the population density, and the large numbers of people who have been displaced to the area.
Mer'i believes that organizations are able to contain 20-25% of the human resources available in northern Syria.
However, according to Mer'i, the big dilemma lies in that most people who need work have lost their ability to pursue education, or self-development through vocational training.
The gap was caused by a lack of employment opportunities in agriculture and industry sectors. According to Mer'i, organizations have a responsibility that is a top priority for human resources, which is the employment of staff and the containment of the labor market. This is done in two methods: the first is direct employment, and the second is support for some who are capable of working in small income-generating projects, either through small business loans or otherwise.
Favoritism in Civil Organizations
"Recommendation" has become common term when a young man or woman applies for a job, and while some young people find it natural, others see it as a form of favoritism or corruption.
"I graduated with a degree in media from the Technical Institute in Aleppo Free University, and went through a variety of other courses to develop skills that would qualify me to work in civil society," said Fatima Darash, an IDP from Aleppo.
Daresh expressed her suffering due to being an outsider in Idlib, saying that she had applied to several positions, and considered herself fulfilling all the requirements. However, she was surprised on each occasion, that her application was denied, or that no response was made. Instead, "people who are unqualified are then employed due to their recommendation by others", as she put it.
Samer Daaboul, a native of Aqrabat in northern Idlib, said that the presence of civil society organizations is positive, regardless of some of their methods of employment, which he described as "murky".
"A person may have certificates and capacities that qualify them to work in an organization, but they are still refused. In contrast, people who may not have sufficient educational qualifications are appointed only on the basis that they are 'affiliates of so-and-so'."
With favoritism, the scarcity of job opportunities and the large number of available human resources, thousands of young people live on without employment. This is at a time when no official statistics on the real unemployment rate in the Syrian north can be found. Meanwhile, census data places the population in northern Syria at around four million, according to the statistics of the Emergency Response Coordinators.
if you think the article contain wrong information or you have additional details Send Correction