The Syrian Regime Attacks Brussels Conference for Not Inviting It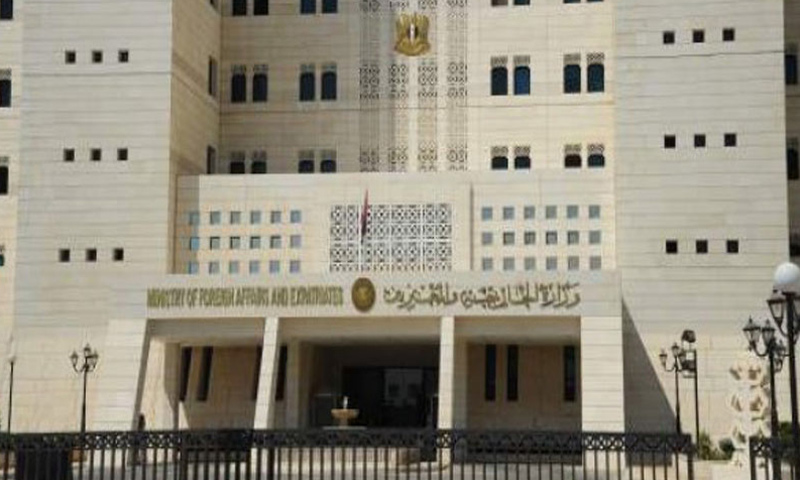 The Syrian regime has criticized the European Union for not inviting it to attend the Brussels Conference on Syria, expressed by an official source in the Ministry of Foreign Affairs.
In a statement to the Syrian Arab News Agency, SANA, on March 15, the source said: "The Syrian Arab Republic is surprised that the Brussels Conference on Syria is being held while the principal party, concerned first and foremost with the Syrian affair, is absented."
The sources, whose name the agency did not reveal, said: "Syria seriously condemns this strategic and deliberate politicization of the humanitarian affair and its attempt at exploiting it through such conferences as to continue imposing pressure on Syria, complicating the crisis and elongating it."
The statement of the Ministry of Foreign Affairs followed the conclusive session of the third Brussels Conference, held between the 12th and the 14th of March, during which the gathering European states pledged to allocate money for internally displaced Syrians and refugees in the neighboring country for the year 2019.
In Brussels, the capital city of Belgium, a conference on the support of Syria and the region's future is being held, launched for the first time in April 2017. The second round was held in April 2018. During the conference, donations are raised for Syria, while no representatives of the Syrian regime has been invited to neither of the conference's rounds.
Yesterday, the states brought together in the "Supporting the Future of Syria and the Region" Brussels Conference pledged $7 billion in support of Syrian people for 2019, according to what the European Commission has posted on its official website.
In the second Brussels Conference, 2018, the event was attended by representatives of 85 states, governmental and non-governmental organizations, while official invitations have not been sent to representatives of the Syrian regime nor the opposition, according to a source from the European Union, who was back then quoted by the Russian news agency Sputnik.
The source, which Sputnik did not name, said that the conference's organizers did not invite the Syrian regime to attend the conference due to charges of using chemical weapons in the city of Duma in April 2018.
In 2017, a similar conference was held in the presence of 70 states, organizations and financial foundations. Back then, the Assistant Minister for Foreign Affairs of the Syrian regime Ayman Sowsan was not allowed to attend the preparatory conference, who was invited for being a member of "the Support of the Peace Process in Syria Group", against the background of the Khan Shaykhun massacre.
if you think the article contain wrong information or you have additional details Send Correction