Kurdish Regional Government Prevents Use of Turkish Internet in Eastern Syria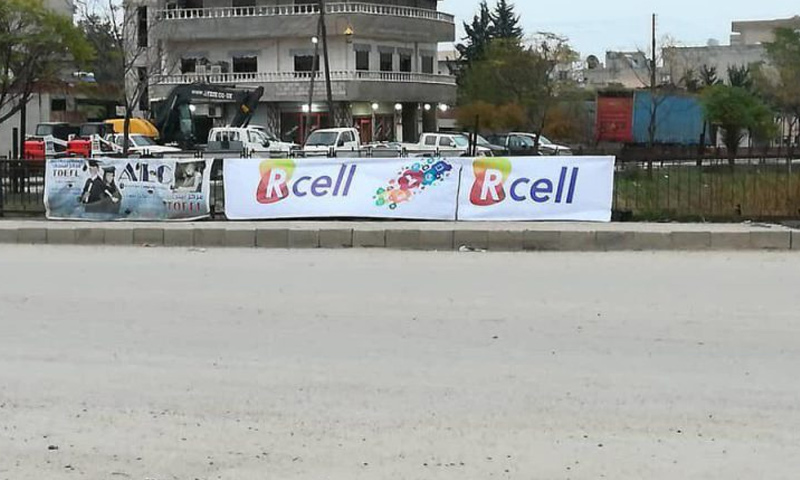 The Kurdish regional administration has prohibited the use of Turkish internet providers in areas under its governance in north-eastern Syria.
The Public Telecommunications Administration, which belongs to the Kurdish regional government, issued a statement on 11 March addressed to companies involved in internet service provision in the Euphrates region. The statement said that "beginning from 1 April, Turkish internet services providers will be completely prohibited". It added that those who violated the law "would be held accountable".
It is known that residents of northern Syria, including Idlib Governorate and northern Aleppo extending until Qamishli town, use Turkish internet providers. These providers include Turkcell and Turk Telecom.
Turkish providers are considered essential to telecoms access among Syrian nationals in these areas, enabling contact with other Syrian governorates as well as outside countries.
The prohibition of Turkish internet service comes alongside continuing Turkish threats to seize control of border areas in north-eastern Syria.
Recently, a telecoms company affiliated to the Kurdish regional government – named Rojava Sil – was launched in areas under the government's administration in north-eastern Syria. This company is believed to utilise Iraqi internet service providers.
Among the companies mentioned in the regional government's statement are Kobani Net, Roca Net, Newroz Net, Metro 4G, and all the subsidiaries affiliated to them (these companies are distributors for Turkish internet service providers in northern Syria).
In a previous exchange with Enab Baladi, mobile phone businessman Khawla Rashid Shihab, who owns an internet cafe in Qamishli city, said that the people of the city are currently dependent on Turkish providers for both internet and mobile phone calls. This also included the surrounding areas near the Turkish and Iraqi borders.
Shihab added: "business owners like me use Turkish internet and phone services, selling these on to Syrian customers in allocations of 10,000 Syrian Pounds". He added that the internet cafe that he runs sees a high number of daily customers, and sales of Turkcell and Vodafone mobile internet data are substantial.
In areas in southern Hasaka Governorate – specifically in Tal Alwa, Tal Kujar, al-Suweida al-Fuqania and al-Tahtani villages (where other mobile services were completed cut off this year and between 2013 and 2014) – residents have come to use Iraqi providers widely as an alternative to Syrian providers.
if you think the article contain wrong information or you have additional details Send Correction