Airstrikes Hit Regime Military Sites Near Aleppo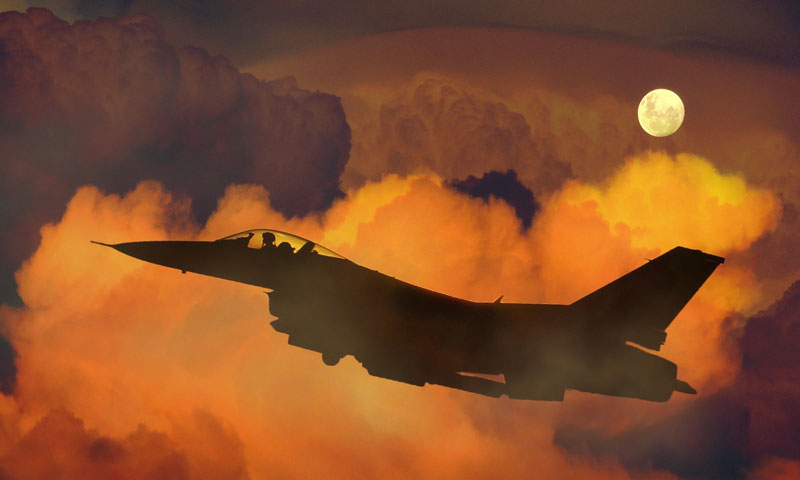 Military sites belonging to the Syrian regime were hit by overnight airstrikes on 27 March, with Israel reported to be responsible. This occurred shortly following a UN Security Council session regarding control over Syria's Golan Heights.
The Syrian state's SANA news network reported on 28 March that "last night at roughly 23:00, our air defence systems countered Israeli aerial strikes targeting sites in the industrial zone of Sheikh Najar, north-east of Aleppo. The strikes resulted in material damage only".
The network added, citing a military source, that "our air defence system shot down several hostile missiles".
Israel did not comment on the strikes, which is a policy followed by the IDF for the past several years following aerial attacks on Syrian regime and Iranian military facilities.
The bombing came seven months after airstrikes in July 2018 which the Syrian government said had hit the al-Neirab airbase in Aleppo Governorate, and areas nearby. Those strikes were said to kill several pro-government soldiers, including troops from Nabal and al-Zahra villages.
According to Enab Baladi's correspondent in Aleppo Governorate, who cited observers among opposition factions, explosions were heard around Aleppo and al-Neirab airports as well as in the industrial zone in Sheikh Najar.
Iranian military activity is known to occur in these areas and known to have been ongoing generally over recent years, with Iran stationing personnel alongside those of the Syrian regime near Aleppo and Damascus cities. Sites where these personnel are thought to be based have been repeatedly targeted by Israeli airstrikes over past months.
At the time when these attacks were occurring the UN Security Council was holding sessions regarding Syria's Golan Heights, occupied by Israel since 1967. The UNSC's meeting followed a decision by US President Donald Trump to recognise Israeli sovereignty over the Golan.
Israeli officials have said that airstrikes against Syria are due to the presence and activity of Iran at most of the military sites belonging to the Syrian regime.
The Iranian government has provided support for the Syrian regime over recent years, militarily and economically, including with the deployment of militias that fight alongside Assad's forces. Military bases have also been set up in several locations.
Iran, however, denies having any combat forces there, saying that the only military personnel present are in an advisory capacity and have been invited there by the Syrian government.
Aleppo is of great importance to Iran and is considered a key area of its military deployment in Syria, including in the south of the governorate.
Iran's Defence Minister Amir Hatami visited the area in August 2018, meeting with several of the Iranian military units deployed there.
if you think the article contain wrong information or you have additional details Send Correction