SDF Believes Abu Bakr al-Baghdadi is Outside Syria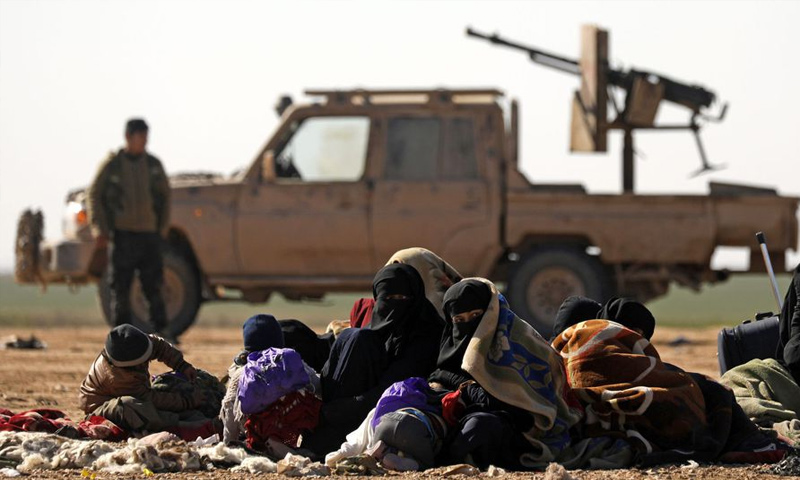 The "Syrian Democratic Forces" (SDF) have announced that they are now encircling 600 ISIS fighters in the last Syrian town occupied by the group east of the Euphrates River. The SDF has also said that it does not believe, however, that ISIS leader Abu Bakr al-Baghdadi is among this final group of fighters.
The SDF media official Mustafa Bali told AFP on 10 February that 600 mostly foreign ISIS militants remain in the town of al-Baghuz, which has now been surrounded by the SDF.
Bali said that "I do not believe that the leader of the extremists, Abu Bakr al-Baghdadi, is present in the encircled pocket … We do not think he is currently in Syria".
Kurdish forces have made substantial advances against ISIS over the past days east of the Euphrates, and most recently have surrounded their fighters in al-Baghuz town near the Syrian-Iraqi border.
On 9 February, the SDF announced its final "critical" battle against ISIS fighters holed up in al-Baghuz.
After the announcement of this campaign, American media networks including CNN and Associated Press published pictures of US strikes against the town, as well as pictures showing flares being fired over the areas where the ISIS fighters were thought to be located.
The military spokesman for the "Deir Ezzor Campaign" said on the morning of 10 February that the fighting was ongoing. The spokesman told networks that "intense fighting is continuing at the present moment; we have stormed the areas where ISIS fighters are based, and are advancing".
The SDF has detained hundreds of foreign nationals and family members who they have accused of belonging to ISIS, and have called in recent months for the countries in question to take back the detainees being held.
The US President Donald Trump said on 7 February that he would soon announce the elimination of ISIS in Syria, within a matter of days.
During a meeting in Washington alongside representatives of countries in the "International Coalition", Trump added that complete control over areas occupied by ISIS in Syria would be secured within a week. Trump said that "We will officially announce next week that we have 100% control over the land of 'Caliphate'".
The International Coalition against ISIS, led by the US, began its mission in Syria in 2014. At that time the militant group controlled large areas particularly in the north-east of the country, and was carrying out terrorist attacks in a range of other locations.
if you think the article contain wrong information or you have additional details Send Correction