Three Gulf Airlines Review Damascus Airport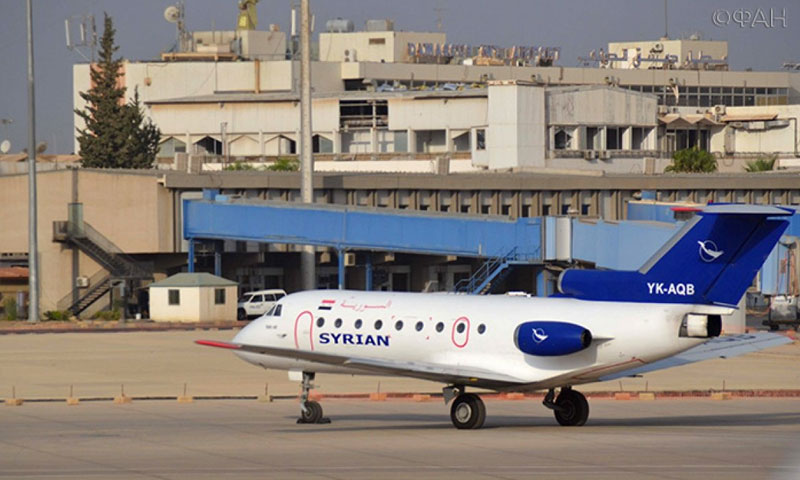 Three Gulf airlines are looking into the possibility of resuming flights to Damascus Airport, according to the Syrian Arab Airlines Association.
On 12 January the manager of the association, Shafa al-Nouri, said that a delegation from Omar Air had two days previously been reviewing the technical condition of the airport.
Bahrain's Gulf Air and the Emirati Etihad company have also submitted requests to review the condition of the airport with the intention of resuming flights.
The Emirati newspaper al-Bayan on 30 December quoted the general manager of the UAE's Civil Aviation Authority, Seif al-Suweidi, who said that "the Authority is currently evaluating the situation at Damascus International Airport via a special committee.
Air traffic in Syria, both internal and international, has greatly reduced since the 2011 revolt broke out. This partly resulted from a large number of international states freezing relations with the Syrian regime and its institutions, as well as sanctions being imposed by the US and European governments.
This week's developments are happening at a time when changes are occurring in the relations between Arab states and the Syrian government. These shifts began with a visit by Sudanese President Omar Bashir to Syria in mid-December.
On 27 December Bahrain and the UAE also both re-opened their embassies in Damascus after years of the Syrian regime's diplomatic isolation.
Damascus Airport has recently been hit by repeated Israeli airstrikes, which have targeted Iranian military vehicles sent to the Syrian government and to the Lebanese Hizbullah faction.
Syria's state news agency SANA said on 11 January that "Israeli military aircraft from al-Jalil (in Lebanon) fired several missiles at the area around Damascus".
The network cited a military source who said that "the destruction has been limited until now to some damage caused at one of the warehouses at Damascus airport".
Israel had previously targeted the airport in December. Russia said at that time that the Israeli attack had been carried out while civilian aircraft (non-Russian) had been descending at Beirut and Damascus airports; Russia described the operation as being provocative and dangerous for civilian aircraft.
if you think the article contain wrong information or you have additional details Send Correction