Suicide in Swaida… Cases might turn into a phenomenon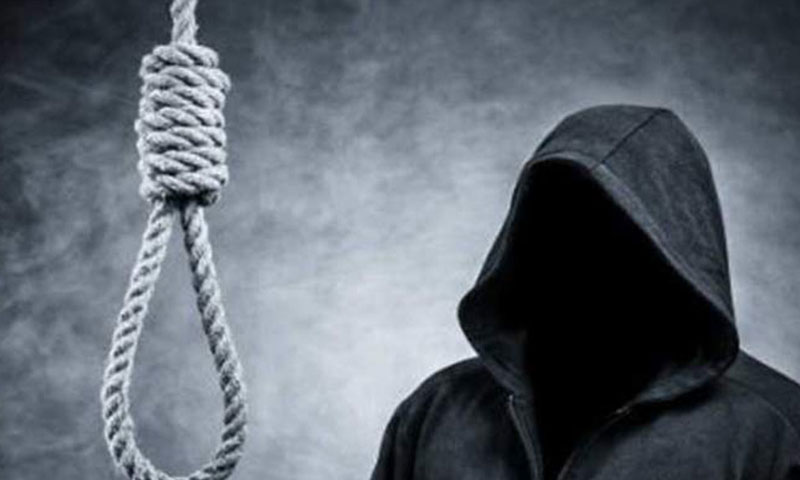 Swaida governorate in south Syria has witnessed at least 25 suicide cases during 2018, and most of the victims were young people, according to figures documented by websites and local organizations. This number seems to be far below suicide rates around the world, but it is becoming rather remarkable with 6 consecutive suicide cases recently monitored.
Days before the end of 2018 and the night of December 23rd, 18-year-old Mahmoud Abu Hassoun committed suicide with his 17-year-old friend Wael Ayoub, using two hand grenades, after posting a video recording explaining the reason behind their suicide.
The two young men justified their suicide through the difficult social and living conditions they are suffering from, mainly lack of job opportunities and stability in their lives. In addition, one of them said that he needs a family to embrace him, which reflects the social and family rift the youth are suffering from.
A psychiatrist and neurologist owning a clinic in the city of Swaida, spoke to Enab Baladi on conditions of anonymity and confirmed that psychological pressure has become overwhelming among a broad cross-section of local community in Swaida, referring to the increasing number of patients his clinic is receiving compared to last year.
Are suicide cases increasing?
The persistence of the never-ending war in Syria further intensified the suffering of the Syrians leading to an increase in psychological disorders and mental illnesses, which is to be considered as a natural reaction to hardship.
The doctor pointed out that psychological pressure represents a heavier burden for young people because of the economic situation and lack of job opportunities, in addition to restricting their freedom of movement, which prevented many of them from achieving their dreams.
The prevalence of drug abuse and alcoholism has also exacerbated the state of depression, which is considered as one of the most important causes of suicide, as well as the psychological pressure triggered by the idea of ​​joining military service.
Nonetheless, the suicide rate in Syria is to be considered as low compared to other countries. In fact, Syria is ranked as 172th out of 176 countries on the suicide index according to the worldpopulationreview website, which is specialized in statistics related to demographic data.
According to the website, the suicide rate in Syria is 1.9 out of 100 thousand people in 2018, which is considered as a low rate compared to other countries. Lithuania is at the top of the list for 31.9 out of 100 thousand committing suicide.
These figures are in line with what the Head of the Forensic Medicine in Syria, Dr. Zaher Hajo, told local TV channel al-Khabar, that since the beginning of 2018 until September, the number of suicide cases in Syria was 55 cases, 40 of which are females while the rest, 15, are males.
However, Swaida governorate alone has witnessed about 25 suicide cases only in 2018, according to the statistics released by the website, Swaida 24. This indicates the extent at which this phenomenon is growing in this governorate compared to the rest of the Syrian governorates.
Reluctance in Suicide prevention
Before deciding to commit suicide or reaching the peak of depression, which urges one to actually commit this act, an individual may show many signs of future suicide attempts. First of all is shutting himself out as a result of depression and reckless and thoughtless behavior.
A mental health and psychological counseling specialist, working at a local organization in Swaida, stated that when the signs indicating one's inclination to commit suicide become clear, his surrounding community must interfere in order to save him from the state of isolation the depressed person has imposed on himself. Specialists must be consulted in order to increase awareness of health and psychological well-being of those who have a suicidal tendency.
The mental health specialist believes that the recent increase in suicide among youngsters in Suwayida requires a social mobilization to combat suicide before it becomes an uncontainable phenomenon, dangerous enough to be transformed into a culture that is difficult to uproot easily.
Nizar, one of the sheikhs of the Druze sect, which represents the majority of the population of Swaida, has also attributed the increase of suicide among young people to religious ignorance and lack of thought about the consequences of committing suicide in the Hereafter.
Sheikh Nizar added that "ignorant people" today do not find a higher religious idol to follow and push through to discuss their religion and abide by it.
Sheikh Nizar did not deny the religious men's failure as regard to combating the phenomenon of suicide just like others, because they are more preoccupied with political issues, ignoring the social and living conditions in Druze society.
if you think the article contain wrong information or you have additional details Send Correction