Russia and the Syrian Regime Agree to Use Pound and Ruble for Exchange Processes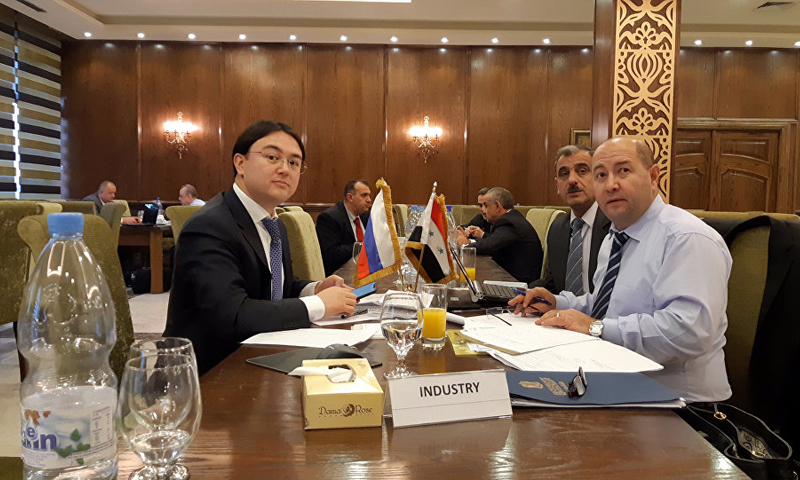 The Joint Governmental Syrian-Russian Committee agreed upon using the two states' national currencies for several exchanges between them.
Today, Friday (December 14), the Vice-President of the Chamber of Commerce and Industry of the Russian Federation Vladimir Padalko announced that the Committee has agreed on using the currencies "for exchange accounts, transport and logistic services."
"To my knowledge, now we can say that these affairs have been solved," Russian Sputnik news agency reported quoting Padalko.
Last April, the Damascus Chamber of Commerce has made a proposal to the Russian side, based on using the local currencies for the exchange processes between them, governmental al-Ba'ath newspaper reported.
In the Syrian capital Damascus, the agreement was reached during the 11th session of the Joint Committee's meetings on December 13 in the presence of 100 representatives of the Russian ministries of industry, agriculture and energy and delegates of 20 Russian companies, in addition to two Syrian deputy ministers.
Padalko said that 100 Russian companies will participate in the reconstruction of Syria, adding: "A hundred Russian and Syrian companies are chosen."
The companies are private and governmental, foreign and trade ones.
These companies, under the agreement signed today, Friday (December 14), by the two directors of the Joint Syrian-Russian committee, will function in 10 fields aiming at the revival of the Syrian economy, according to Padalko.
The talks, conducted during the "Made in Syria" exhibition, last April, addressed the activation of trade exchange between Syria and Russia, using Syrian pound and the Russian Ruble, through opening a clearing account between two Russian and Syrian banks to fund the import and export process between the two countries throughout the year, al-Ba'ath reported.
The Vice-President of the Chamber of Commerce and Industry of the Russian Federation Vladimir Padalko said: "The two parties will agree on the reconstruction of Syria, and it is expected to sign a protocol of ten principal dimensions," adding that the two sides will reach a joint agreement about vital affairs, concerning construction, energy, healthcare and agriculture.
The two sides have signed a commercial agreement on exploration and extraction of hydrocarbons in Syria.
if you think the article contain wrong information or you have additional details Send Correction