Renovate Your House in Return for Sheltering a Displaced Family, Atrib City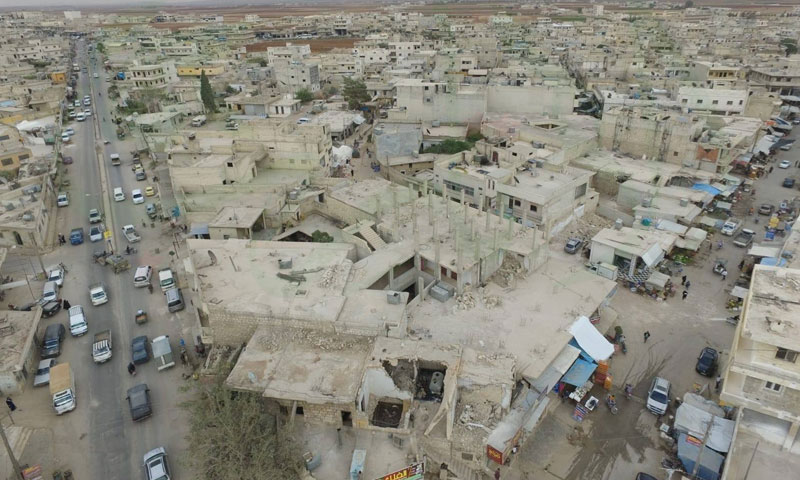 The local council of the Atarib city, western rural Aleppo, launched a developmental project aiming at the rehabilitation of the area's houses, as to shelter a number of displaced families for free.
The project, announced by the council, in cooperation with the "Darna" Organization (Our Home), on December 12, covers about 50 of the area's houses, for a maximum cost of $650 each house.
The project aims to house some of the displaced families, suffering due to the difficult conditions of the area, as they live in refugee camps or at houses, the rents of which they cannot afford.
The council proposed a list of conditions to choose beneficiaries; they necessitate that the owner of the renovated must host a family at his/her house, for a whole year starting from the end of the renovation process, according to engineer Mohammad Abdul Khaliq, director of the service office of the Council.
Abdul Khaliq told Enab Baladi that "Darna" Organization will renovate the houses according to an official contract, adding that the project is an opportunity to alleviate some of the burdens of the displaced families, living in costly rented houses, and a chance for those wishing to leave the makeshift housing centers to independent houses.
Beneficiaries of former renovation projects are excluded to help new people renovate their houses, according to the Local Council.
The city of Atarib is a house to over 17 thousand internally displaced people, which reside in makeshift shelters at the industrial area or the carpet factory; others live in small gatherings in random tents or rented houses.
The idea was welcomed by the area's people who immediately applied following the announcement of the project, as it represents an opportunity to renovate their houses on the one hand and offers a service to internally displaced people on the other.
The council hopes to enlarge the project, so it covers a larger number of displaced families and progress at the renovation of the city's destroyed houses.
if you think the article contain wrong information or you have additional details Send Correction