Officially, the "National Army" Decides to Participate in Turkish Military Operation East of Euphrates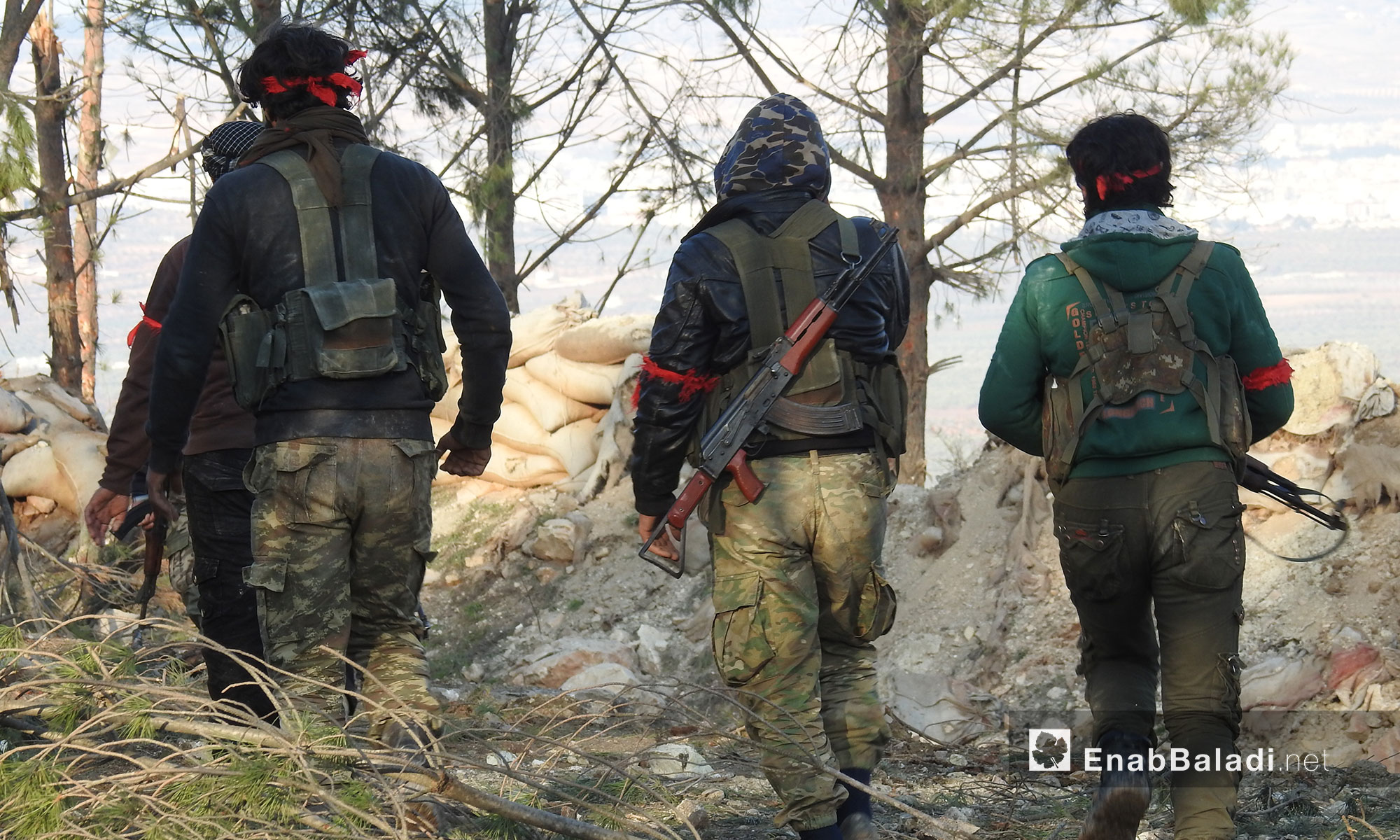 The "National Army" announced its decision of participating in the anticipated military operation in the areas east of the Euphrates, north-eastern Syria.
In a statement, issued today, December 16, the "National Army" declared that "it has made its decision" about undertaking the battle against the "Syrian Democratic Forces" (SDF) alongside the Turkish army, referring to the operation as the "liberation of east of the Euphrates."
The "National Army's" statement followed a report by Anadolu Agency, published yesterday, in which it stated that the United States' administration asked the opposition factions not to participate in the battle.
The "National Army's" statement mentioned that the target of the Army's operations besides the Turkish army "is bringing national unity back to the constituents of the Syrian people and the social fabric."
"We are fully prepared for any military campaign in areas east of the Euphrates," Haitham Afisi, head of the "National Army," told Enab Baladi las Wednesday.
Answering a question about the operation's first destination, he said: "It will be east of the Euphrates, starting from Tell Abyad city and its surrounding." This excludes the city of Manbij, under the road map, signed by Turkey and America concerning it.
The Turkish Official Agency Anadolu reported that it was briefed on a letter sent by the U.S. officials to the "National Coalition for Syrian Revolutionary and Opposition Forces" and the "Syrian Free Army."
The letter says that the participation of the "Coalition" and the "Free Army" in the expected battle will be a direct attack against the U.S.
The Turkish President Recep Tayyip Erdoğan, in a press conference said: "Turkey will start its campaign to save east of the Euphrates from the separatist terrorist organization in a few days."
The factions of the "National Army" started sending Turkey lists with the names of its troops, in preparation for the anticipated battle east of the Euphrates, a commander from the "Free Army" told Enab Baladi on Friday, December 14.
if you think the article contain wrong information or you have additional details Send Correction