Al-Assad issues an amendment of Law No. 10 and Decree No. 66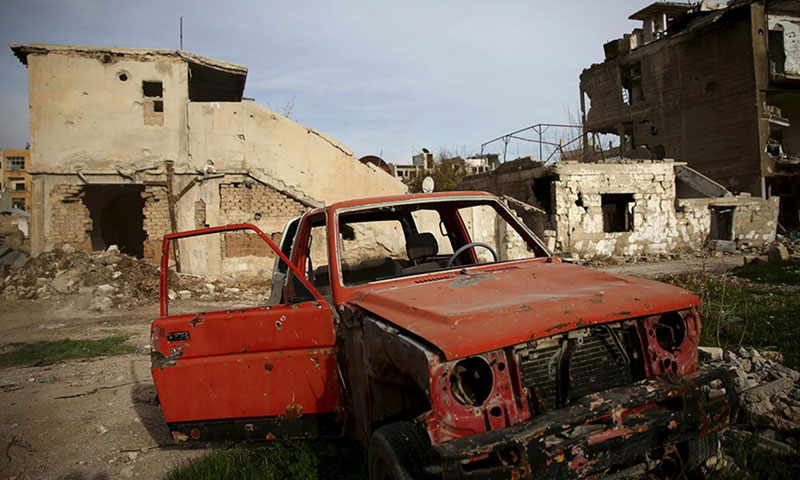 President of the Syrian regime, Bashar al-Assad, has issued a law to amend some articles of  Law No. 10 drafted in 2018 and the legislative decree No. 66 of 2012.
The state-run Syrian Arab News Agency (SANA), published the full text of the "Law No. 42" of 2018, which was drafted on Sunday 11 November. This law included amendments for some articles and provisions in both Law No. 10 and the legislative Decree No. 66.
These amendments included prolonging the duration of submitting objection requests and claims of ownership from one month to a year.
They also allowed property owners, who did not submit their objections before the interested judicial committees, to resort to the ordinary court system.
As per Law No. 42, property owners whose names appear in land registries were exempted from providing any real estate documents proving their ownership for their rights are inalienable.
It also permitted judicial committees to look into ownership claims whether property owners applied for objection requests and ownership claims or not.
Prior to the amendment, judicial committees could only look into the presented objections in a period which does not exceed a month as stated in the issued decree No. 66.
On 6 November 2018, the People's Council of Syria passed amendments on the controversial Law No. 10 which was accused of facilitating the confiscation of refugees' properties and internally displaced people (IDPs).
The head of the Syrian regime, al-Assad, issued Law No. 10 on 2 April 2018 setting "the establishment of a redevelopment zone or more within the general redevelopment scheme of the administrative units."
Law No. 10 caused an unprecedented fuss amid local and international media as it allowed the Syrian regime to benefit from property owners' absence and their inability to present the required documentation to confiscate them in ways the regime deems legal.
The most controversial article of this law was the one limiting property owners to a 30 days period to make a claim of ownership, or else they lose their properties to the regime before it was amended by the Syrian People's Council from one month to a year.
Concerns about this law were not restricted to Syrians only, Human Rights Watch (HRW) considered the law a legal cover used by the Syrian regime to justify individuals dispossess of their properties.
Moreover, Lebanon Foreign Minister, Gebran Bassil, sent to his Syrian counterpart, Walid al-Muallem, a letter in which he said that Law No. 10 makes it difficult for refugees to prove their ownership, consequently discouraging them from returning to Syria.
The United Nations' special advisor for humanitarian affairs, Jan Egeland, said in a press conference that a Russian diplomat informed him of Syria's withdrawal of Law No. 10, adding that this was reported during a humanitarian summit for Syria, according to Reuters on 18 October.
Enab Baladi shed light on the most prominent legal loops in Law No.10 through meeting with specialized engineers and legal experts in the article (Law No. 10 …planning, expropriation, or demographical change).
The Syrian regime government announced the implementation schemes' date under Law No. 10 in parts of al-Qaboun, Jobar, and Barzeh of the western districts of Damascus, the Syrian capital.
According to the Syrian national newspaper, al-Thawra, a member of the Executive Bureau of Planning and Budgeting in Damascus province, Faisal Sorour, said: "the study of the new redevelopment schemes of these areas will end in February next year."
Sorour said, once these development schemes become ready, they will be presented to the provincial council, the regional committee, and the Ministry of Local Administration and Environment.
if you think the article contain wrong information or you have additional details Send Correction