U.S. Revives its Relations with Turkey via Joint Patrols in Syria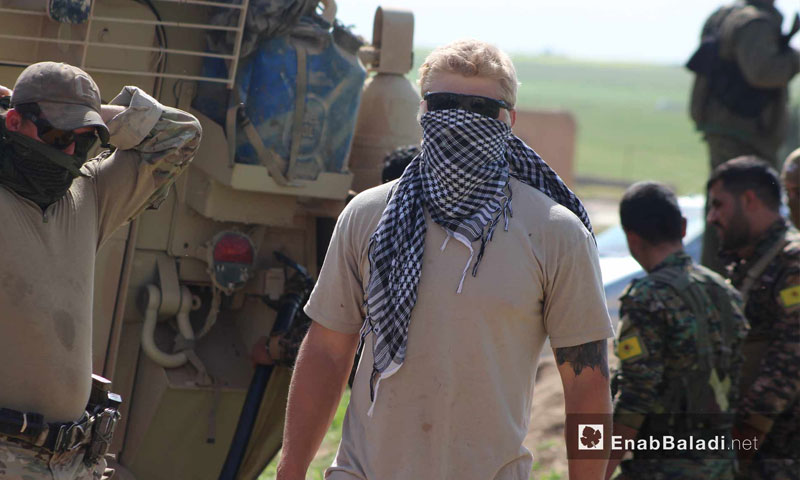 The United States of America has announced the beginning of a training process with Turkey as to launch joint patrols in the Syrian city of Manbij, in a step that has the ability to rekindle the relations between the two sides which, for weeks, have been frozen.
Today, Tuesday (October 2), the U.S. Secretary of Defense James N. Mattis said that his country and Turkey have started a training process as to soon activate joint patrols in the area of Manbij, despite the existing tensions.
In a speech quoted by "Reuters," Mattis said: "The training now is under way and we'll just have to see how that goes."
"We have every reason to believe the joint patrols will be coming on time, when the training syllabus is complete so that we do it right," he added.
The Turkish "Anadolu" Agency has quoted military sources as saying that preparations as to conduct training with the American forces to carry out joint patrols in Manbij are in their final stage.
The sources explained the procedures required for starting the training in a "very short time."
The current developments came a week after the accusation that the Turkish President Recep Tayyip Erdoğan directed at America, for not keeping its promises related to the withdrawal of the Kurdish forces from Manbij to north-eastern Syria.
"The United States did not keep its promises and did not implement the road map agreed upon about Manbij. The Kurdish People's Protection Units did not leave Manbij," Erdoğan said, last week.
Mattis explained that the U.S. is currently working with trainers, after which it will conduct weeks long training with the Turkish forces before carrying up the joint patrols.
Ankara and Washington have arrived at a "road map" concerning the city early in July, providing for the establishment of stability and security in Manbij, according the Turkish Minister of Foreign Affairs Mevlüt Çavuşoğlu.
The American-Turkish action plan will be implemented in the city.
The plan has defined stages, starting with the retreat of the leaders of the Kurdish "People's protection Units," to be followed by the handling of the city's supervision process by Turkish and American intelligence services.
As for the third stage, it provides for the formation of a local administration over 60 days, while a local and a military council will be established to provide services and safety to the city, according to the ethnic distribution of the population.
However, of all that is mentioned above, only patrols at the two sides of the line separating the "Units" and the factions of the "Euphrates Shield" were activated.
Manbij's cause did not witness any developments throughout the past two months, especially with the tension highlighting the Turkish-American relations, and the sanctions imposed by the latter on the first, which sent the Turkish Lira down against the U.S. dollar.
if you think the article contain wrong information or you have additional details Send Correction