Turkey Declares the Beginning of Joint Training with U.S. Concerning Syria's Manbij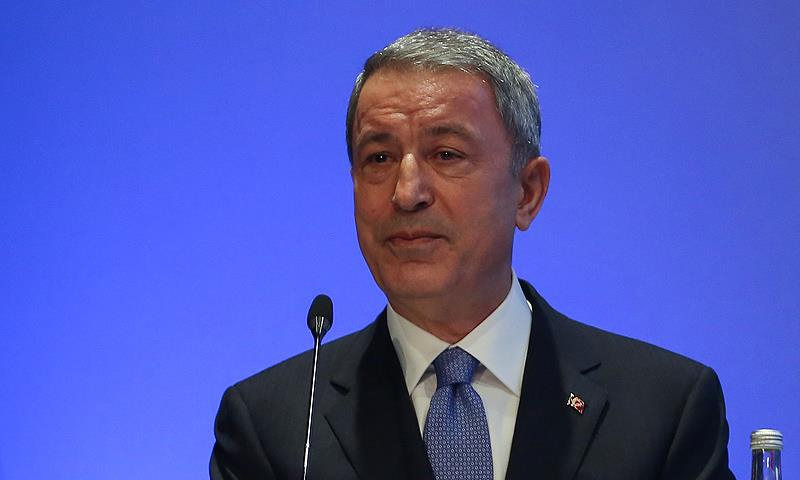 Turkey has announced the beginning of its joint training with the United States of America as to launch joint patrols at the city of Manbij, eastern rural Aleppo.
The Turkish Minister of Defense Hulusi Akar has today, Tuesday (October 9), said that the training undertaken by Turkey and the U.S., relating to Manbij's patrols has started toady.
As quoted by "Anadolu" Agency, Akar added "we have taken necessary measures and warned the American authorities. We have also undertaken our special procedures," answering a question about the Kurdish "People's Protection Units."
Ankara and Washington, early in June, have arrived at a "road map" in the city, providing for enhancing security and stability in Manbij, according to the Turkish Minister of Foreign Affairs Mevlüt Çavuşoğlu.
The Turkish-American action plan will be applied in the city in stages, starting with the retreat of the leaders of the "Units," to be followed by American and Turkish troops and intelligence services undertaking the task of observation in the city.
On October 6, the Turkish President Recep Tayyip Erdoğan said that the "Units" are surrounding the city of Manbij, rural Aleppo, with trenches.
He added that the "Democratic Union Party" (PYD) and the "Units" (YPG) are surrounding Manbij with trenches, and all these are of the same nature with the "Kurdistan Workers' Party" (PKK).
About the trenches at the surrounding of Manbij, the Turkish Minister of Defense said: "The terrorist organization will be buried in the holes it is digging."
A few days ago, "Anadolu" agency posted footage of Manbij's outskirts, saying that the "Worker's party" has encircled the city with holes, barricades and earth mounds.
It explained that the holes and barricades expand at the length of 29.3 kilometers; and the holes are protected with earth mounds of varying heights, which allows entry to and exist from the city only through specific walkways.
The Agency stressed that the digging tempo has increased after Turkey's support of the "Syrian Free Army" in the "Euphrates Shield" operation, through which the latter controlled rural Aleppo.
Two weeks ago, Erdoğan accused America of not keeping its promises in the area and that it did not implement the road map, relating to the removal of the Kurdish forces from Manbij.
The U.S. for its part has last Tuesday declared the beginning of a training process with Turkey as to launch joint patrols in Manbij, in a step that can revive the relationship between the two sides which has been frozen for weeks.
if you think the article contain wrong information or you have additional details Send Correction