The "Settlement Deal Is Useless": 70 Arrests in Daraa Governorate in Three Months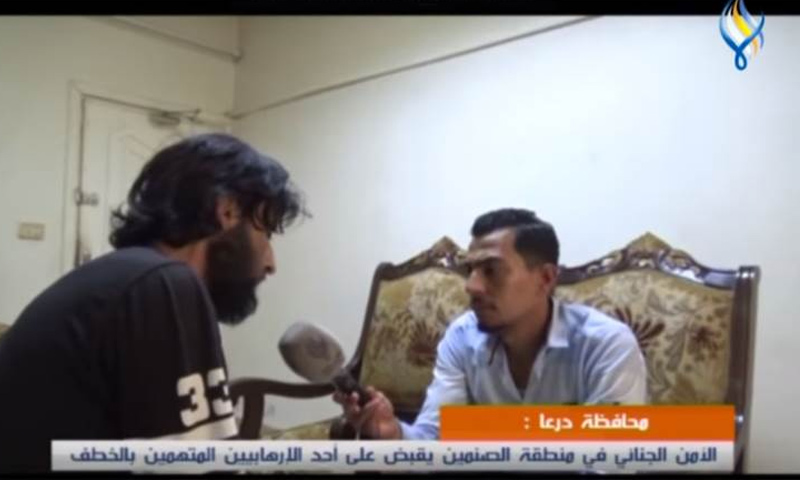 The number of civilians arrested by the Syrian regime since it controlled the Daraa governorate according to a "settlement" deal has reached more than 70 detainees.
Enab Baladi's reporter in Daraa has today, Saturday (October 27), quoted one of the deal's officials, as saying that the majority of the civilians arrested by the Syrian regime are holders of "settlement" cards, the last of whom were arrested two days, for the regime's forces have arrested the two young men Omran Akrad and Ali Aba Zaid.
The official, on the condition of anonymity, declared that the Syrian regime is following a method that allow it to maneuver the Russian guarantees, by utilizing its affiliate "Political Security," under the name of which the arrests are conducted.
According to the reporter, Daraa governorate is living in the fear of the return of the Syrian regime's hegemony, which was imposed prior to the Syrian revolution in 2011, pointing out new and massive action on the part of the security branches in the governorate since early October.
The Assad's forces managed to control the two governorates of Daraa and Qunitera due to settlement deals following days of shelling and military deployment.
On the people wishing to legalize their status in the Daraa governorate, the Syrian regime imposed a "deed of commitment" of 11 provisions, with a sheet included to be filled with information about the factions and their funding sources.
Under the arrest campaigns, launched by the Syrian regime, the pro-regime "Sama" TV channel has last week broadcasted a video of a former leader of the "Syrian Revolutionaries Front" Ahmad al-Faroukh, after he was arrested by the regime. While handcuffed during the confession, he appeared afraid.
Al-Faroukh spoke of Israel and the nature of the relationship it has with some of the Daraa factions; he also admitted kidnapping a person called Bassam al-Jarad and participation in battels against the Assad's forces in Qunitera governorate.
The "Sama" channel's reporter Firas al-Aqayleh gave the video the following title "Al-Sanamayn's Criminal Security Captures one of the Terrorists Accused of Kidnapping […] Let Your Settlement Deal Benefit You."
On August 24, the neighborhoods of Daraa al-Balad witnessed demonstrations of dozens of people, during which they demanded the release of the detainees and lifting the security grip. They also announced their adherence to the "Syrian revolution's principles."
The demonstrators carried signs, declaring their holding on to the Syrian revolution's constants after they relinquished weapons within the frame of the settlement deals, asked for lifting the security grip imposed on them and the implementation of economic and political reforms.
The signs presented the following expressions: "We put weapons aside, but our revolution is going on," "Get the security grip of our necks," "Daraa al-Balad will not die, and we want the detainees."
if you think the article contain wrong information or you have additional details Send Correction