Two Secret Intelligence Operations Between Syria and Turkey after 2011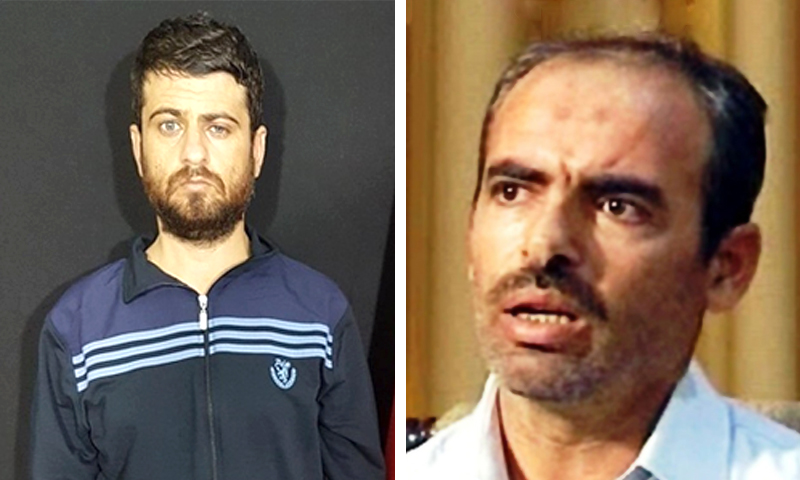 Secret intelligence operations did not cease between Turkey and Syria after 2011, but rather continued with a limited scope, targeting individuals in cases that the two sides considered important.
Relations between the Syrian and Turkish governments were completely cut off during the first year of the Syrian revolt, due to Turkey's assistant to the rebel forces. Communication remained in an indirect manner, however, via the mediation of Russia – a country which now has extensive influence over Syrian political and military affairs.
Turkey targets individuals it considers "dangerous" or hostile to it via its intelligence services – particularly those linked to the "Kurdistan Workers' Party" (PKK), which it lists as a terrorist organisation. Following the 2011 revolt, all members of factions opposed to the Syrian regime became a target for Syria's intelligence services, the operations of which were restricted to inside national territory.
Below, Enab Baladi identifies two intelligence operations that were carried out secretly inside Syrian and Turkish territory after 2011.
Hussein al-Harmoush from al-Rihaniya
Lieutenant-Colonel Hussein al-Harmoush, the founder of the "al-Ahrar Officers" Brigade which used to be active in western Idlib Governorate, had a prominent role in the evacuation of civilians from Jisr al-Shughour after Assad's forces' attack on the city in June 2011.
Al-Harmoush is considered the first officer who contributed to the operations to provide arms for the protection of civilians. A range of other prominent military personnel were also active in this role from the beginning of the revolt.
Al-Harmous then disappeared on 29 August 2011 from his place of residence, an officers' camp inside Turkey on the Syrian border. After several days it turned out that he was in the hands of the Syrian regime, which broadcast his confession on state television. The circumstances of his arrest were mysterious, and accusations of handing him over were levelled at Turkey.
Turkey did not comment on the disappearance of al-Harmoush from its territory. Some accusations alleged that members of Turkish intelligence belonging to the Allawi sect had carried out an abduction of al-Harmoush, separately from the orders of the Turkish government.
Over recent years there have been several calls for al-Harmoush to be swapped with the Syrian government in exchange for prisoners from the Syrian Army. The latest call was proposed by the pilot Muhammad Sufan, who was handed over to the Syrian regime after his plane crashed in al-Rihaniya.
There is no information that has been made public about the fate of al-Harmoush. Images of the dead bodies of regime detainees had previously been released which were said to show him; it is not known whether these claims were accurate.
Yousef Nazik from Latakia
On 12 September 2018, Turkey arrested a man listed on the government's "Blue List" of wanted persons in a special operation in the Syrian city of Latakia.
According to the Anadolu News Agency, who cited a Turkish intelligence source, the intelligence services succeeded in arrested Yousef Nazik, the planner of a bombing operation in al-Rihaniya. Nazik was then transferred from Latakia city to Turkey via safe corridors in northern Syria before being subject to interrogation.
Nazik is accused of planning a bombing in al-Rihyaniya in the Turkish town of Hatay, which killed 53 people and injured others, as well as destroying buildings.
Anadolu's sources said that the arrest operation was carried out without any logistical or informational support from foreign intelligence services (with reference to Russian and Syrian intelligence). The sources said that the Turkish intelligence services executed all the preliminary and follow up operations themselves, including monitoring and transfer.
Nazik, who was born in the Turkish city of Antalya, has admitted to planning and executing the bombing with accomplices based on orders and instructions from Syrian intelligence. He has also admitted to engaging in reconnaissance operations to locate alternative sites to carry out bombings inside Turkey, according to the sources.
Nazik affirmed that he oversaw the smuggling of explosives from Syria into Turkey, and the rigging of two transit vehicles with the explosives. He has also acknowledged detailed information about what is known as the "Syrian Resistance in Iskandiroun Brigade" including a figure named Muraj Awral (aka Ali Kiyali), which Turkey has accused of having a role in the bombing, according to Anadolu's sources.
Anadolu described the arrest operation as being successful. It was one of the operations that Turkish intelligence has succeeded in carrying out behind enemy lines, which include those against figures it views as being part of the "Gulen organisation", which it describes as "terrorist".
if you think the article contain wrong information or you have additional details Send Correction