"Orange" Project Seeks to Rehabilitate Young People Vocationally in Mare City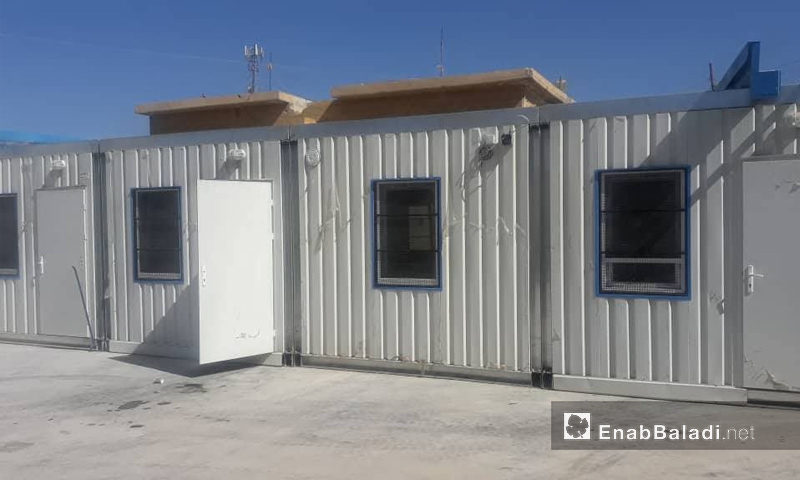 The local council in the city of Mare, northern rural Aleppo, has launched a training project which aims to rehabilitate young people, both in terms of education and vocation, and enabling them to enter the labor market with its different fields.
The "Orange" project was launched on Thursday, August 16, and will offer training programs in several areas, based on criteria that must be met by applicants, according to the Official of the Popular Education in the city of Mare Assem al-Saleh.
The areas targeted by the training include: graphic design (48 days training), operation and maintenance of heavy machinery (48 days), assistance and management skills (48 days), confectionery and pastry (24 days), installation of solar panels (24 days), sewing women clothes (24 days).
According to al-Saleh, girls will receive training courses on women's clothes sewing, confectionery and pastry making, while the remaining areas will be restricted to male applicants.
The application for the advertised training courses requires several conditions, the most important of which is that the applicant must be a resident of the town of Mare, whether displaced or of the city's original inhabitants, and if the beneficiary is a displaced person, he/she must be a resident of the area where the training is to be conducted since a month at least.
The application also requires that the applicant be between 18 and 35 years old and that the beneficiary has not received any vocational training during the past year.
The official of the popular education in Mare said that the project "Orange" aims primarily to empower young people and activate their role in society, by subjecting them to professional and educational training in several areas, which contribute to improve their access to the labor market directly or developing their own profession, as he put it .
It is planned within the scheme of the training program that the trainees receive four hours of training per day, provided that those who have committed to the attendance rate required are given a "transportation allowance." The trainees will also be offered a certificate acknowledged by the Turkish Ministry of Education.
"The trainees will be divided into groups, each group consisting of 25 trainees of Mare and its villages' young people," the official added.
Registration for the training courses at the Center of Popular Education in the local council in Mara city began Thursday, August 16, and the beneficiaries are to be selected and communicated with for an introductory session before the start of the exercises, according to al-Saleh.
if you think the article contain wrong information or you have additional details Send Correction