Iraq's Ambassador to Syria Confirms Albu Kamal Crossing Opening Soon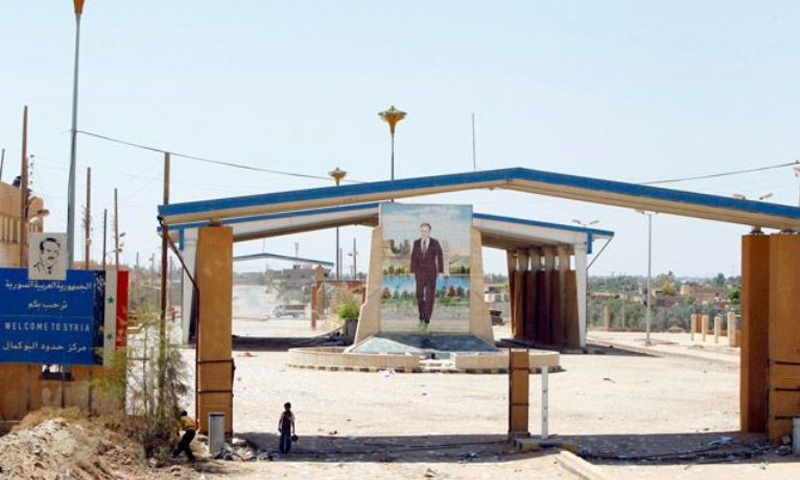 Before the conflict started, around four billion dollars worth of trade went through the border crossings writes Enab Baladi
Iraq's ambassador to Syria, Saad Mohammed Ridha, said that his country would soon open the Albu Kamal-Qaem border crossing with Syria.
In a statement to Syria's state news agency SANA on Monday, the Iraqi ambassador said that the two sides were currently discussing mechanisms for opening the border crossings to strengthen commercial exchange between the two countries. He added: "We are going to open these crossings, especially Albu Kamal-Qaem."
The volume of commercial exchange between Syria and Iraq, through border crossings, before 2011 was estimated at about four billion dollars.
The Syrian regime announced that it was waiting for the Iraqis to reactivate the Albu Kamal border crossing between the two countries, according to the regime's Director of the Migration and Passports Authority, Naji al-Nameer, in February. The Syrian Minister of Foreign Affairs and Expatriates, Walid al-Mouallem, last month called on Iraq to reopen the border crossing between the two countries at Albu Kamal.
Assad's forces and militias backing it took control of the border city of Albu Kamal southeast of Deir ez-Zor after expelling the Islamic State (ISIS) in October last year.
Iraqi army forces and the Hashad al-Shaabi (Popular Mobilization Forces) also took control of the al-Qaem border point in the west of the Anbar province in November 2017, which ISIS had been controlling.
However, the area around the city of Albu Kamal is still witnessing on-going fighting between the Syrian regime and ISIS, with the organization confined to a pocket of no more than 200 square kilometers on the Syrian-Iraqi border.
---
This article was translated and edited by The Syrian Observer. Responsibility for the information and views set out in this article lies entirely with the author.
if you think the article contain wrong information or you have additional details Send Correction