Turkey Announces New Migration Statistics for Syrian Refugees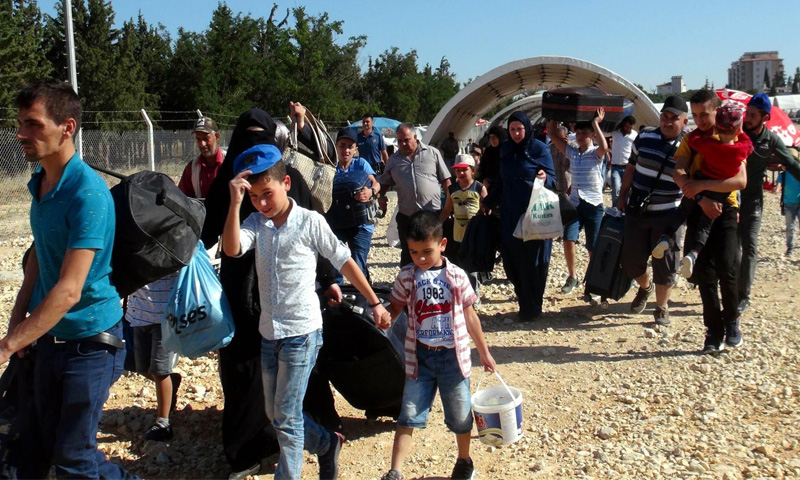 Between 2016 and 2017 the number of Syrians living in Turkey rose by almost 600,000 reports Enab Baladi
The Turkish migration department has announced new statistics for the distribution and number of Syrian refugees in the country, which has reached a total of 3,583,434.
According to the Turkish Hurriyet Daily News website, the statistics published Jun.7, 2018, by the General Directorate for Migration in the Turkish Interior Ministry, included Syrians up to June 2018.
The statistics showed that one in five Syrians is living in Istanbul, where their numbers have reached 561,159.
Istanbul was followed by Urfa province, with 475,782, while the number in Hatay totalled 445,095.
The number of Syrian births since 2011 has reached 276,158 children, according to the official statistics.
There are 214,849 Syrians living in camps, with the rest distributed among the Turkish provinces.
With regards to the classification of Syrians, the number of men was 1,943,374, compared with 1,640,060 women.
The statistics found that the number of Syrians is increasing. In 2016 there were 2,834,441 and in 2017 this number reached 3,426,786.
This coincides with reports published today saying the number of Syrians who have left Turkey in accordance with resettlement programs has been about 14,000.
This article was translated and edited by The Syrian Observer. Responsibility for the information and views set out in this article lies entirely with the author.
if you think the article contain wrong information or you have additional details Send Correction