"ISIS" Announces Its First Attack on Raqqa since Leaving It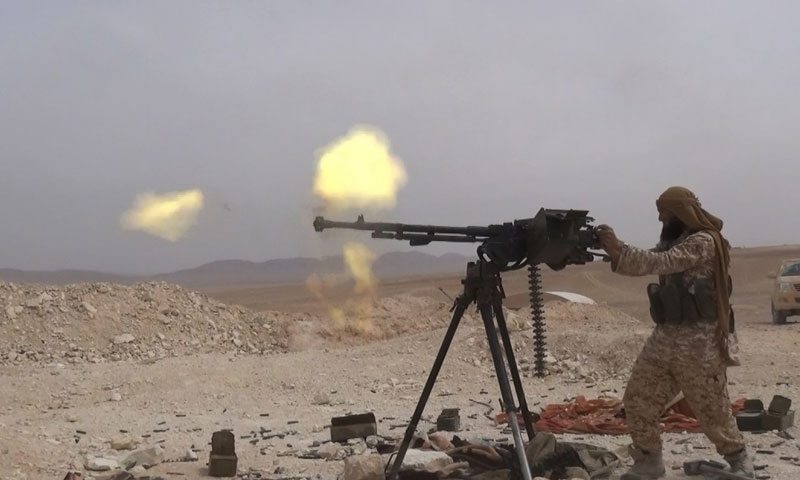 The "Islamic State" (ISIS) has announced its first offensive against the city of Raqqa after losing it to the "Syrian Democratic Forces" (SDF) in October 2017.
"Amaaq" Agency, ISIS affiliate, has today (Friday), June 22, 2018, published a news with a headline saying: "Wilayat al-Raqqa" (State of Raqqa), saying that an explosive device has targeted tow vehicles of the Kurdish forces in the al-Turkman area, rendering them out of service and killing all the people aboard.
Enab Baladi observed "al-Nabaa" electronic journal, also an ISIS affiliate; the outlet reported that the attacks are within the frame of security operations that target "SDF" positions in different areas, including the city of Tell Abyad.
The mentioned attack is the first of its kind in the city of Raqqa, following the "Islamic State's" complete withdrawal from it as a result of the battle which US-backed "SDF" has launched against it last year.
The Agency has not mentioned further details about the attack on "SDF" positions or how it was implemented, for the whole area is controlled by "SDF".
In May 2013, the "Islamic State" announced capturing the city of Raqqa and in 2014 an international coalition, headed by US, was formed for the sole purpose of combating ISIS, classified as a "terrorist" group.
In 2016, "SDF" forces started a military campaign to seize Raqqa and managed to regain control over the city last October, in Sync to Assad's forces progress in its Southern countryside.
The "Islamic State" is still holding on to limited positions in the governorate of Deir ez-Zor at the Iraqi-Syrian borders and in a bucket at the eastern bank of the Euphrates river.
"SDF" has, in the past a few days, launched a military operation with the objective to expel it from the southern countryside of al-Hasakah, and managed to control the town of Dashīshah, "ISIS'" major stronghold in the area.
The number of the people who returned to Raqqa since "ISIS'" withdrawal from it, in mid-October 2017, is estimated with 6 thousand citizens; they returned to their destroyed areas, while others are yet visiting the city to check on their homes and to know what has become of them due to the armed conflict.
The "Syrian Network for Human Rights" has published a report, in which it documented the human and financial loss that resulted of liberating Raqqa from the "Islamic State."
The report stated that the number of the dead civilians during the Raqqa liberation battle has went beyond 2323 persons, among whom there are 543 children and 346 adult women in the period between November 2016 and October 2017.
The report has also documented 99 mascaras during the operations and the arrest of more than 1896 people, including 33 women and 28 children, by the active sides to the conflict, US-led coalition, "SDF," and the "Islamic State."
if you think the article contain wrong information or you have additional details Send Correction