Daraa Factions Demand Suspension of Negations on the Syrian Constitution's Amendments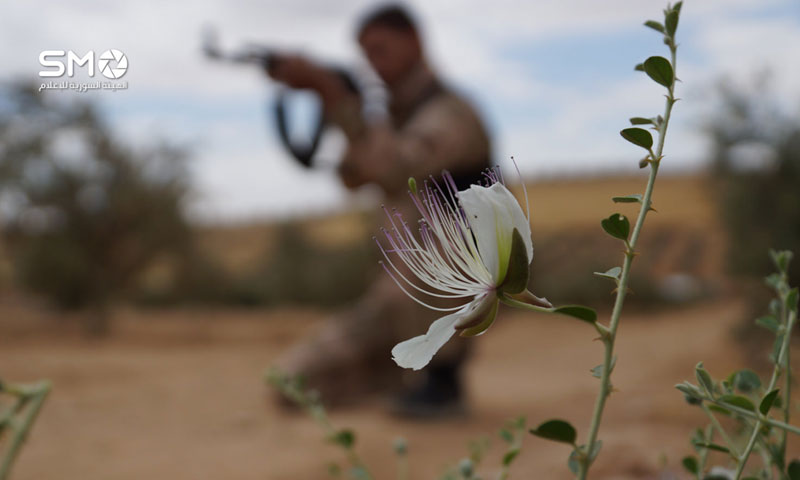 The "Free Army" factions, active in Daraa, have demanded the suspension of the political negotiations addressing the formation of a constitutional committee that is supposed to draft a new constitution for Syria.
In a statement published today, on (Friday) June 22, the "Southern Front" called on the "Higher Negotiations Committee" to withdraw from any representative tasks, to suspend the negotiations and not to participate in drafting the constitution or any process through which Russia seeks to maneuver UN and the Security Council's resolutions.
The opposition factions considered Assad's violations in Daraa, aerial and artillery shelling, the reason for their abstinence from sending any representatives to be part of the negotiations committee or any political process.
The statement corresponded to aerial and rocket shelling, of which different areas in Daraa governorate are suffering and due to which dozens of civilians were killed.
Assad's forces and allied militias are trying to progress in the eastern countryside of Daraa as to separate the al-Lajat area from the rest of the governorate's areas, utilizing the same scenario which they applied in eastern Ghouta and the northern countryside of Homs.
In their statement, the factions said that from now on they would not commit to the "de-escalation" agreement, which included Daraa in July last year, triggered by Assad's forces' violations and their offensives against the civilians' neighborhoods.
However, they did not exactly express their intentions to withdraw from the agreement, pointing out that they will start on ground battles following months of commitment to the agreement's term.
On June 19, the "Free Army" factions in Southern Syria have formed a joint operation room to combat Assad's forces' anticipated military operation.
The room joins "al-Bunyan al-Marsous Operation Room," "Ras al-Sufouf Room," "Tawhid al-Sofouf Room," "Sad al-Ghozat room" and the "Death Triangle Operation Room." In addition to the two rooms of "Sad al-Boghat Operation Room" and "al-Nassr al-Mubeen Operation Room."
The American reaction to Assad's forces escalation in the area has not been clear to the day, especially with the US' latest threats that it will retaliate Assad's forces' recent violations in Southern Syria.
if you think the article contain wrong information or you have additional details Send Correction