Several Security Checkpoints Removed in Damascus City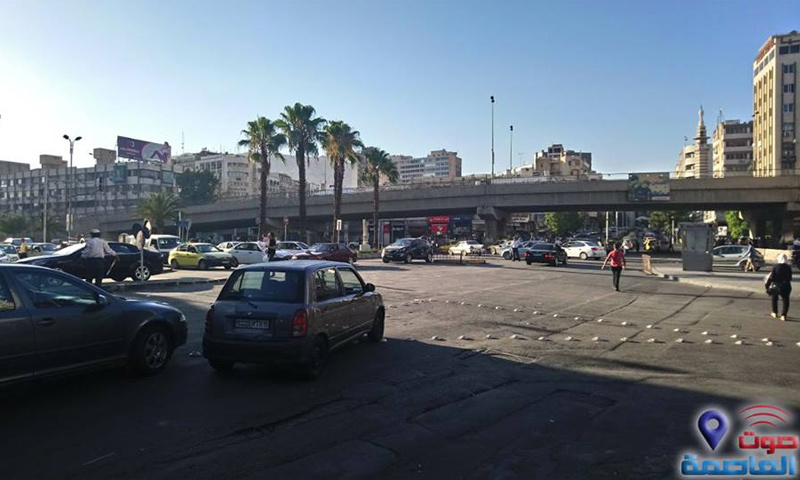 The Syrian regime has removed several checkpoints inside Damascus city after claiming an "improved security situation", its in words.
The pro-regime "Damascus Now" network said on Monday 8 May that the relevant authorities had taken down a checkpoint at the Zabaltani roundabout.
The checkpoint was located in front of the al-Hal market, which is considered the central market for the capital and surrounding area. The checkpoint had previously collected duties from trucks going in and out of the market area.
The checkpoint at the Bab al-Jabiya area, at the entrance to Damascus's old city, was also removed. The checkpoint had previously been controlled by the government's aerial intelligence services and state security forces.
Several days ago, the regime also dismantled the checkpoint at the al-Abbasiyin Garages area after years of the checkpoint being closed. The highway inside the Rakan al-Din neighbourhood has also been re-opened, with its cement-built checkpoints removed.
These developments have come after the Syrian regime imposed its control over the whole of the Damascus area, which was enabled by Assad's forces extending their influence in Eastern Ghouta and the Eastern Qalamoun regions.
Meanwhile, today the latest wave of opposition militants left southern Damascus after reaching an agreement with the regime for their evacuation to northern Syria. "ISIS" fighters remain in the Yarmouk camp area and are not a part of this agreement.
The Syrian government had announced last June that it intended to dismantle "non-essential" checkpoints which "do not affect" the security of the country and its citizens, in the government's words.
According to previous statistics by the "Voice of The Capital" media outlet, 284 checkpoints belonging to the regime and associated militias are spread throughout Damascus city and its immediate surroundings. These checkpoints are manned by various Syrian security and military agencies, in addition to foreign ones.
if you think the article contain wrong information or you have additional details Send Correction