In Qamishli, Women are Still Denied Inheritance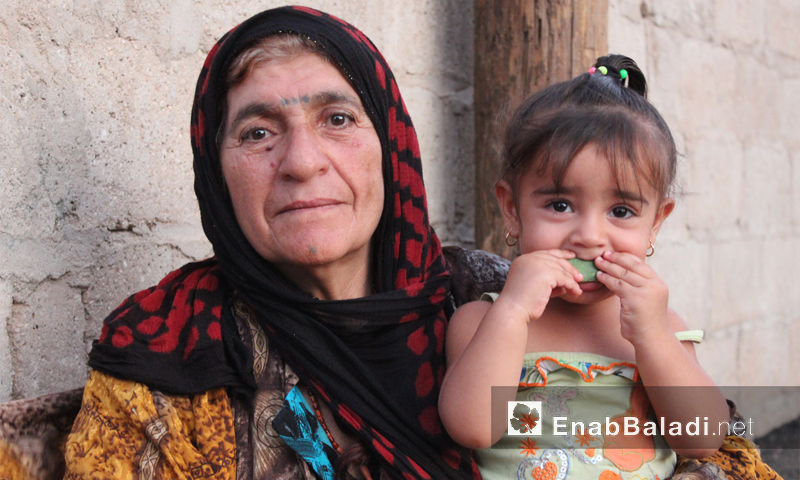 "My financial situation is agonizing, and my husband has a disability. Despite this, I did not resort to the court," Fatima Khalaph, 40 years old, describes her situation after her brothers denied her the right to inheritance in the city of Qamishli.
Fatima's father used to own a lot of lands and properties. However, after his death, she knew that he sold all his possessions to her brothers, leaving nothing for her or her sister. When they asked for their share, the answer was that her brothers are "deserving of the inheritance," while she has a husband who is supposed to look after her.
Fatima is not alone in this, for many other women are suffering from this deprivation of right to inheritance, especially that they cannot question the situation due to society's view of the issue, particularly as it is enhanced with a religious pretext.
Misunderstanding Laws and Sharia
Lawyer Avien Kalash said: "The law gives the woman her right to inheritance and the texts are clear about this, even if her share is less than that of the man, considering that every agreement that manipulates the inheritance law provisions during the distribution of  inheritance and meeting the debts, let it be through selling, bequeathing or a will, is regarded as void, whether during the life of the grantor or after his death; both the grantor and the beneficiary are not allowed to deny the right to inheritance or transfer it to others."
Even though the law necessitates that a woman must be given her share of inheritance and the evidences in the religious texts are also clear concerning her right to it, the society's macho culture and the prevailing customary practices are a lot stronger than law in the area and are the main reasons for a woman's deprivation of her right to inheritance, according to Ausama Ahmad, the Executive Director of  "PÊL-Civil Waves," who stressed that "misunderstanding the Islamic Sharia and the woman's ignorance of her rights, and her lack of the needed tools to demand them, have excessively  placed her under discrimination at all levels, including denial of inheritance."
Maria Abass stressed this, saying: "The woman's denial of her right to inheritance corresponds to violent behavior targeting her, on the pretext of Sharia, which is interpreted in a manner that suits society's interests, due to customs and inherited traditions, under what is known as custom and social decency."
In addition to customs and traditions, lawyer Kalash attributed the denial of inheritance to the woman's ignorance and her lack of knowledge in terms of her legal and Sharia based rights, and her abstinence from resorting to law, which deprive her of her rights. "Some women," actually, "give up on their right to inheritance due to family pressure and social decency."
Demanding Civil Laws
To guarantee women's rights, the lawyer Kalash stressed the necessity for launching women legal awareness campaigns, to empower them and help them ask for their rights, and to spread the culture of woman's rights preservation in the society to safeguard her presence and identity, accordingly to protect her as a productive member in society.
For his part, Ausama Ahmad believes that the solution and the contribution to curb this phenomenon "lies in adopting civil laws that do not discriminate between women and men, and that Islamic Sharia should not be the sole source of laws, in addition to providing women with the needed tools and means to demand their rights."
Abass also believes that "practicing male and female equality in the family, the modification of curricula and the inclusion of knowledge, as well as raising the level of awareness concerning gender equality plays a fundamental role in limiting this phenomenon."
if you think the article contain wrong information or you have additional details Send Correction