Alaa Lost His Fingers but not His Dream of Medicine School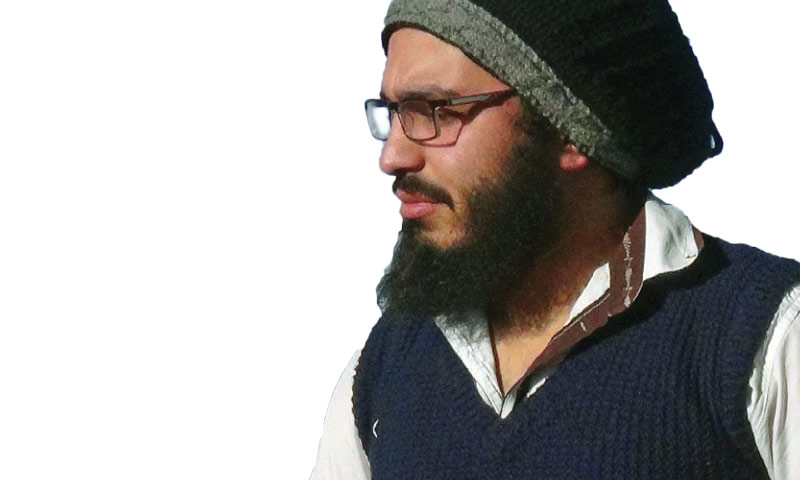 The successive injuries which Alaa received did not affect his will and determination to study medicine. Even though he lost two fingers and was five years late to university, a hope shimmers every time he saves a person from dying.  
Alaa al-Mahmoud, 25 years old, based in the town of Khatab in the northern countryside of Hama, was forced to relinquish his piled books and the university lectures, to escape the regime's persecution; so, he headed to the southern countryside of Idlib, where his journey of fresh challenges started.
"A single university year in the Medicine Department in Aleppo is all I own; I left my town and university, as not to become a victim in the regime's detention centers," Alaa tells Enab Baladi, adding that "I started working for the Civil Defense in 2013. Despite the fact that my experience was modest, it was useful, if compared to some of the expertise that were available back then and taking into consideration the lacking doctors and hospitals."
Alaa's work for the Civil Defense was not an easy task, for he was injured many times while trying to save the people stuck under the rubble. He was first injured in the head due to a shrapnel, then another that resulted in fractures in his legs; the third amputated two fingers of his right hand.
The injuries did not prevent him from continuing his work or participating, with other 900 colleges, who form the Civil Defense's team in Idlib, from minimizing the casualties of the Assad's regime and its Russian alley's air raids.
With each affected person he tried to save, Alaa's desire to pursue his educational journey intensified, hoping to have the ability to perform surgeries and alleviate injured people's pain.
In 2015, "Idlib University" was opened; it gave Alaa a crucial chance, who hastened to enroll in the department of medicine.  He went back to "Point Zero" and started from the very first year, but his motive was a lot stronger with the passage of time.
"I started studying despite all the pressure that surrounded me. I want to treat the people, whom I saw screaming underneath the debris, and I want to fulfil my mother's dream," Alaa describes to Enab Baladi the two years he spent in Idlib University, in correspondence to his work with the Civil Defense.
Doctor Mohammad Deeb Zakour, the "anatomy" professor at the Medicine Department in Idlib University, in his interview with Enab Baladi, confirmed that "Alaa excelled at the practical and scientific levels both;" he added that "Alaa attracted my attention by his distinct questions, which indicate a sharp mind and insistence to learn; he is one of our outstanding students."
The Medicine Department, at Idlib University, incubates more than 500 male and female students during each academic year, since it opened, three years ago, which makes Alaa's excellence a respect worthy achievement, as his teachers believe, for the competition is not simple under such a massive number.
Alaa, today, is in his third year and is in the middle of the road towards his dream; as for experience which he accumulated and is still acquiring from his field work, it is his storage that always charged him with a gush of moral inspiration and doubled his medical knowledge.
In addition to work and education, Alaa has Maraym and Jana, his two girls given to him by a wife "who has always been there for him as a source of support, a secrets' keeper and one of the biggest fans" of his journey.
if you think the article contain wrong information or you have additional details Send Correction