A Report Monitors Ghouta Children's Situation Following the Truce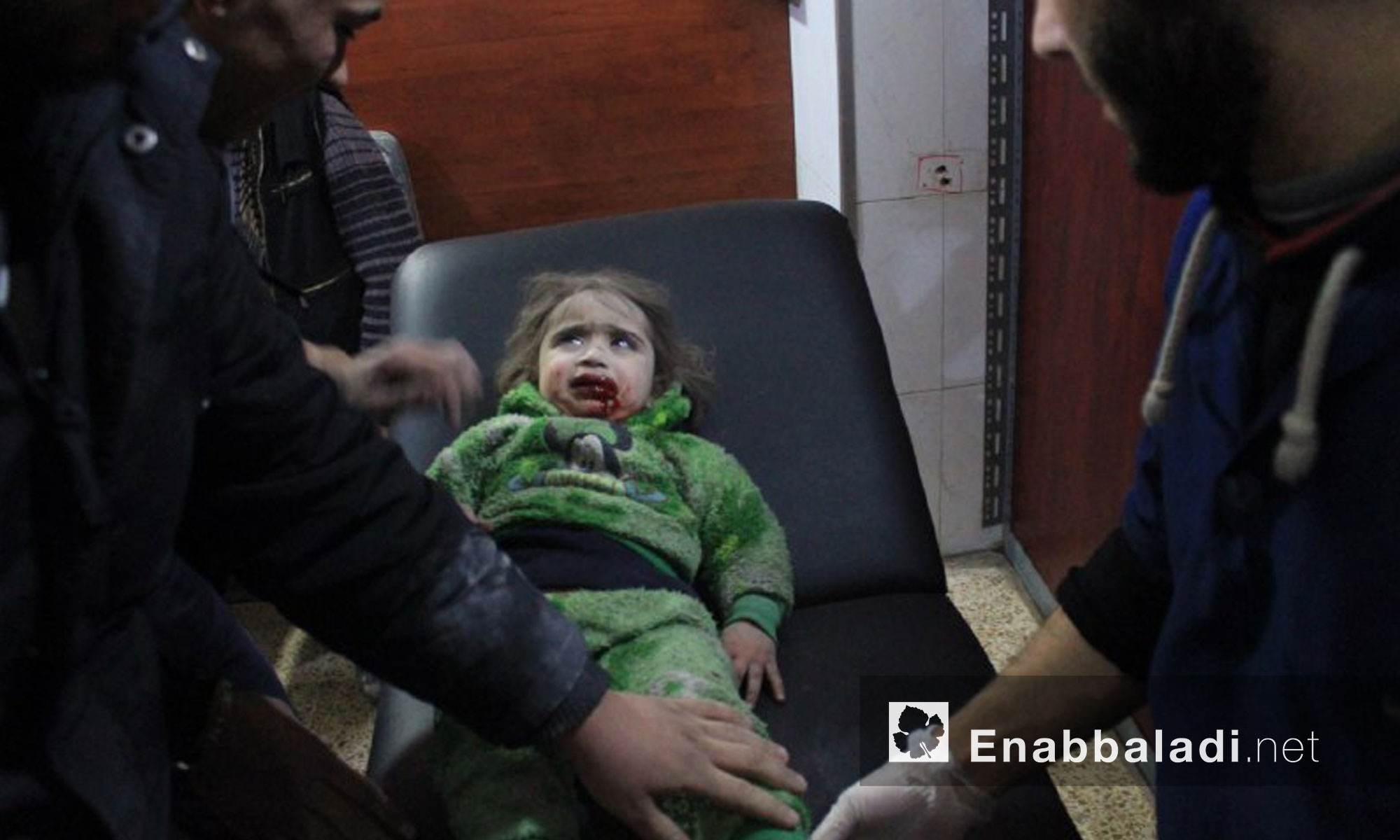 "Hurras" Network for human rights documented a number of violations of the children's rights in Eastern Ghouta, after the Security Council's resolution that provided for a cession of military operations and declared a humanitarian truce.  
A report issued by the Network, today, Monday, February 26, said that seven children have been killed due to the Syrian air forces' raids against the cities and towns in Eastern Ghouta in the 24 hours that followed the truce's declaration.
The Security Council, on Saturday, February 24, unanimously voted in preference for the 30 days ceasefire resolution in Syria, during which aid will be admitted and patients with urgent medical cases will be evacuated.
The resolution called on Russia to implement a number of demands and pressure the Syrian regime to apply the truce; however, it has not yet entered the phase of implementation.
According to "Hurras" report, specialized in offering psychological support to children, after more than 24 hours of the declaration of the Security Council's resolution, the families and children in Ghouta are still living in basements that lack the minimum necessities of life, without food or beverages, due to the five years suffocating siege.
In the past four days, the death toll rose above 400 civilians and more than 86 children according to "Hurras."
At the same time, more than 350 thousand civilians, including 115 thousand children, are living within a besieged geographical area, amidst deteriorating health and livelihood conditions, as well as the spread of acute malnutrition among children.
"Hurras" stated that the educational process in Eastern Ghouta are totally suspended due to a week of intensified shelling that targeted schools.
The Directorate of Education declared the suspension of all the schools and offices affiliated to it, to protect children and staffs.
The number of the students in Eastern Ghouta is estimated as 52 thousand students, who are to tally deprived of their right to education within a safe environment.
if you think the article contain wrong information or you have additional details Send Correction