Detention is Killing Cancer Patients in Hama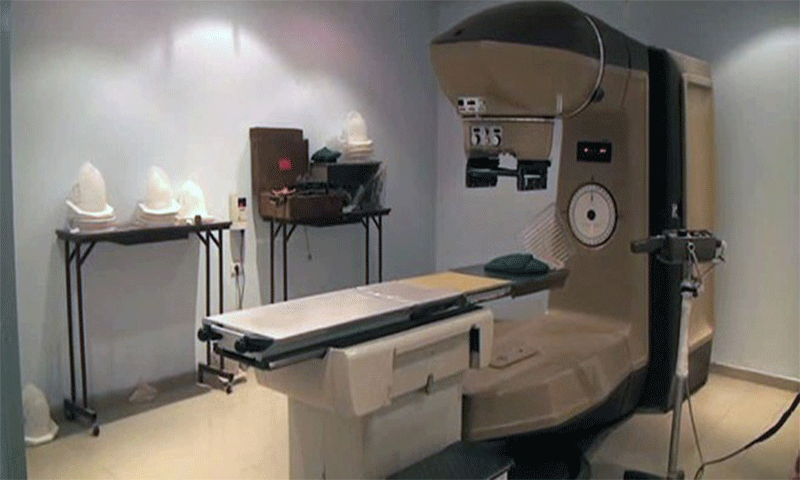 Their restricted movement inflated their suffering; cancer patients were victims for the war's repercussions, especially the people in the towns and villages out of the Syrian regime's control, who have been prohibited from moving into or traveling to its areas.     
Many cancer patients were treated in Damascus' hospitals, which turned the limitations imposed on them by the situation into a death sentence, for many of these patients' health deteriorated, not to mention those who have been arrested and tortured, which lead to their devastating relapse.
Samer al-Ghabi told Enab Baladi about his father's suffering with the prostate cancer, especially after 2011, for he had to travel from rural Hama to be treated in a hospital in Damascus because cancer medications were lacking in the areas out of the Syrian regime's control. Despite the security risks after the revolution, his father had to travel to Damascus, where he was arrested and tortured. During detention, he missed the appointment to the doses that he was supposed to have every three month, so his health deteriorated and ended up with death.
Al-Ghabi confirmed that many cancer patients were arrested by the Syrian security forces, regardless of their health conditions.
Suleiman, a leukemia patient, told Enab Baladi about his treatment journey and struggle with cancer, which he got at the age of 11. He began to receive treatment in the Children's Hospital in Mezzeh at a rate of one session per week. His situation started to stabilize, and he goes to Damascus every three months to have the doses.
The travel's cost from rural Hama to Damascus is a financial burden that is exhausting Suleiman, for he needs 50 thousand Syrian pounds for each time he travels, pointing out that traveling to Turkey is as costly.
The patient appealed to the medical organizations addressing them to examine the situation of cancer patients and to establish a specialized hospital or help them with travel expenses.
In Hama, there is no specialized hospital for cancer or centers where tests are conducted to detect the diseases. Suhaib Abu Mohammed, an administrative member in the "Free" Hama Health Directorate, told Enab Baladi that diagnosed people are being transferred to Turkish hospitals, which is exclusively done through "Idlib's Health Directorate" and then the coordination office at "Bab al-Hawa" Border Crossing, pointing out that this happens after the evaluation of the case that gets transferred according to a specified date.
For his part, the Director of Media and public Relations in "Bab al-Hawa" Crossing and the administration's spokesman, Mazen Alosh, pointed out that cancer patients are admitted through the border crossing.
As for the entry procedures, he explained that they are done through a referral from "Idlib's Health Directorate," after which the patient is given a date to enter Turkey in a periodic manner, by publishing the date on the border crossing's website.
Aloush pointed out that cancer patients have the priority to enter the Turkish hospitals in a duration that does not exceed two weeks, adding that the medical doses are given to patients at the expenses of the Turkish authorities while patients themselves have to pay for accommodation and transportation.
Cancer is one of the leading causes of death in the world, for it hits elderly, young people and children alike.
International statistics indicate that deaths caused by cancer in the developing countries are witnessing a marked increase due to wars, lacking medications and the absence of early detection, at a time when developed countries are going through a decline in deaths, due to the followed procedures in relation to early detection and advanced treatment options.
Doctors predict a future increase in the number of cancer patients in Syria due to the long-term impact of war remnants, such as chemical, organic and mineral contamination.
if you think the article contain wrong information or you have additional details Send Correction