Syrian Opposition Suggests Foul Play in Death of Munir Darwish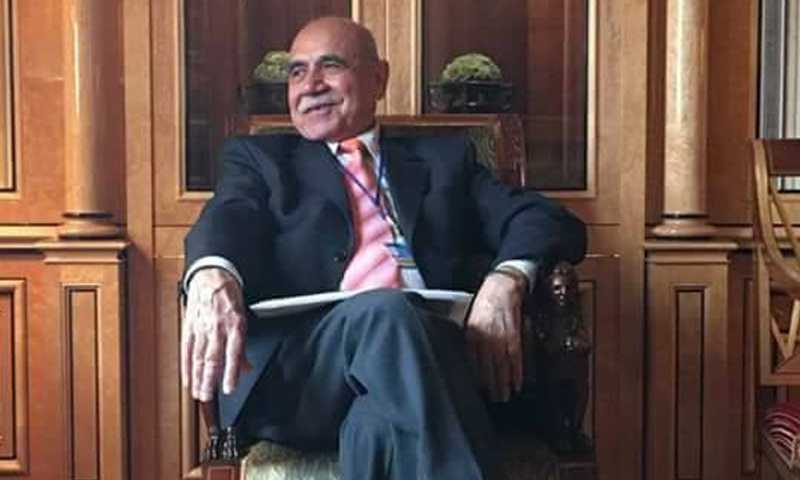 Leading opposition figures claim Assad regime ordered the murder of the Cairo platform member, while others close to Darwish have ruled out homicide
The Syrian opposition figure and member of the Cairo platform Munir Darwish died in a traffic accident near his home in the capital Damascus on Friday.
Syrian opposition figures on Saturday mourned the death of Darwish amid conflicting reports about the incident. Some said it was an assassination by the Syrian regime, while others denied that the accident was premeditated.
Speaking to Cairo platform member Abdel Salam al-Najib, Enab Baladi confirmed that Darwish's death was natural and not an assassination as he was struck by a car in front of his home in Damascus.
He said that he was one of the first opposition figures to participate in the first general conference which resulted in the Cairo platform which joined the High Negotiations Committee. According to Najib, Darwish was selected as one of the group's members based on his knowledge of international law and his comprehensive vision on the subject.
However, HNC media consultant Yahya al-Aridi attributed the death to a planned assassination by the Syrian regime. On Facebook, Aridi called on human rights groups led by the United Nations to carry out a transparent criminal investigation.
Alongside this, a member of the constituent body in the opposition Syrian National Coalition, Ahmed Ramadan, also accused the regime of being behind the death.
He said on Twitter: "The regime intelligence assassinated Darwish by crushing him near his home in Damascus. He had undergone surgery on his foot in the Al-Masawa hospital before being subsequently killed."
The Syrian regime had not commented on the death at the time this report was prepared.
Darwish had participated in the negotiations around a political settlement in Syria in previous months, most recently in the Riyadh II conference and the Geneva talks, alongside a number of members of the Cairo platform, including Jamal Suleiman and Firas al-Khalidi.
---
This article was translated and edited by The Syrian Observer. Responsibility for the information and views set out in this article lies entirely with the author.
if you think the article contain wrong information or you have additional details Send Correction