Syrian Opposition Figure Asma al-Faisal Dies in Canada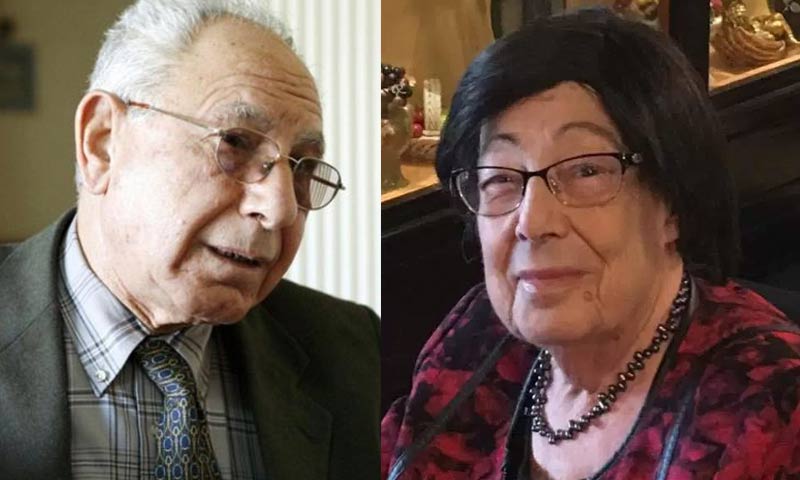 Dissident and former political prisoner passed away in hospital over the weekend, Enab Baladi reports
The Syrian opposition figure Asma al-Faisal, wife of the political figure Riyad al-Turk, has died after a struggle with illness.
The Syrian Democratic People's Party mourned Faisal on Sunday, saying that she died in Canada.
Faisal was born in the city of Homs in 1931 and was the daughter of the pharmacist Rashid al-Faisal, the owner of the Al-Istiqama pharmacy in the city's clock tower square.
She completed her secondary studies and graduated from the medical college of Damascus University in 1956 and was one of the first doctors in the city of Homs. Faisal then got involved in political action by joining the Syrian Communist Party, the Syrian Women's League and the Syrian Red Crescent organization.
She married the lawyer and political figure Riyad al-Turk in 1965 and gave birth to Nesrine, a doctor, and Khazami, an engineer.
Faisal was imprisoned in 1980 for her political activities and remained in jail for two and a half years. She remained in prison despite her brother Youssef's support for Hafez al-Assad during his alliance in the National Progressive Front. Youssef was serving as a minister in the government at that time.
Faisal left Damascus for Aleppo six years ago and then traveled to Canada where her daughter Nesrine lives. She was admitted to hospital three months ago for an operation on an artery in her leg.
---
This article was translated and edited by The Syrian Observer. Responsibility for the information and views set out in this article lies entirely with the author.
if you think the article contain wrong information or you have additional details Send Correction