Will the Riyadh II Conference Unite the Opposition Ranks Before Geneva?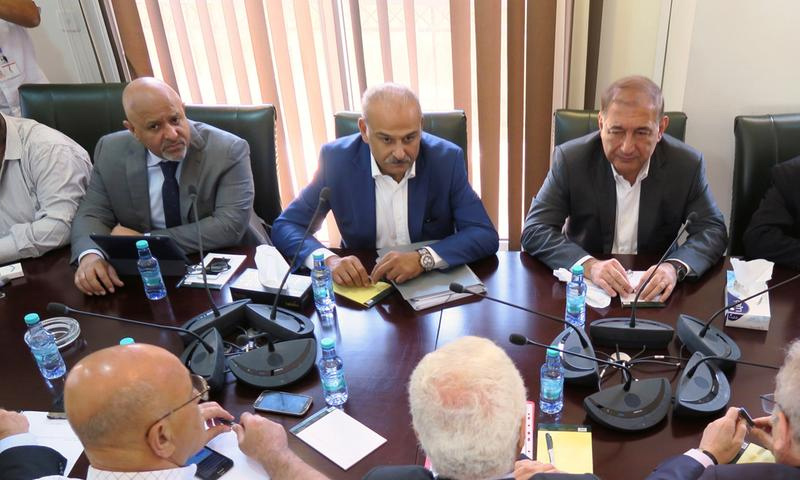 Various opposition platforms will meet in the Saudi capital later this month in an effort to mend differences ahead of U.N.-led talks, Enab Baladi writes
The Saudi Arabian capital Riyadh is hosting a broad meeting of the Syrian opposition spectrum between Nov. 22 and 24 amid questions around whether it will unite in the lead-up to negotiations in Geneva.
The High Negotiations Committee adviser Yahya al-Aridi told Enab Baladi on Tuesday that invitations would be sent to the relevant parties within the coming two days.
Aridi specified the invitations would be for the "basic constituents," represented by the Syrian National Coalition, the National Coordination Committee and representatives of the rebel groups or independent opposition, in addition to members of the Cairo and Moscow platforms.
According to the Saudi Press Agency, the meeting comes amid the launch of Saudi policy backing the efforts to bring peace and fight terrorism, and in response to the request of the opposition aiming to bring together its parties and platforms and unite its delegation before Geneva.
The U.N. envoy to Syria, Staffan de Mistura, set a date for the beginning of the Geneva talks as Nov. 28.
The opposition failed to unite to form a single delegation during a previous meeting held in Riyadh in August, in light of the Moscow platform refusing to discuss President Bashar al-Assad's fate.
Aridi said that the aim of the conference was to "come out with one delegation based on principles committed to the issues of the Syrian people in accordance with international resolutions."
He also said that "a delegation must be formed including a range of Syrian opposition [groups] working according to international legitimacy regarding Syria and taking into consideration the Syrian people's basic demands."
Regarding the chance of the conference's success considering that it is the second attempt to unite ranks during the last few months, Aridi said that "what strengthens that logically is that the conference ends just a few days before Geneva." According to the HNC adviser's view, the "invitation to direct negotiations must include the elements of success."
The U.N. envoy is trying, as he said, to run direct negotiations between the two Syrian parties in Geneva with both parties sitting at one table with the aim of reaching a political solution.
During a visit the first of its kind on Sunday, a delegation from the Kurdish National Council discussed with Saudi Foreign Ministry officials the possibility of the its participation in the conference, amid talk of the Saudis growing closer with the Kurds in Syria.
---
This article was translated and edited by The Syrian Observer. Responsibility for the information and views set out in this article lies entirely with the author.
if you think the article contain wrong information or you have additional details Send Correction