15 Times More: The Price of an "Egg" in Ghouta Compared to Damascus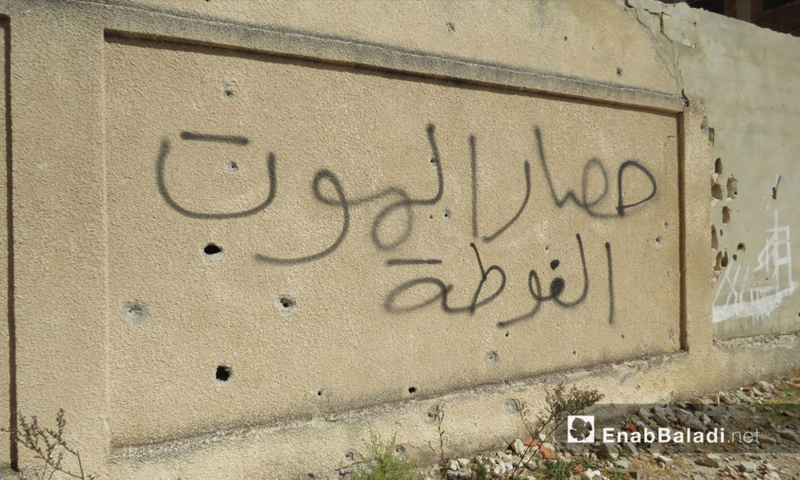 In the besieged Eastern Ghouta, the price of a single egg has reached 500 Syrian pounds, the equivalent to 1.2 dollars, according to the exchange rate inside Ghouta, which is 412 Syrian pounds.
The price of an egg "carton" is about 15 thousand Syrian pounds, the equivalent to 39 dollars. In Damascus, only a few kilometers away from Ghouta, the price is 1200 pounds, which is the equivalent to two dollars.
Enab Balad's reporter in Ghouta said that today, 24 November, the dollar exchange rate has reached 412 pounds for sale and 410 pounds for purchase.
Eastern Ghouta along with Western Ghouta were considered as Damascus' agricultural reservoir and owned an animal wealth that for years provided needed supplies to the neighborhoods of the capital Damascus.
For weeks, about 350,000 civilians in Ghouta have been living a "suffocating" siege in a frenzy of high prices and rare food commodities. The situation triggered activists to make appeals to the world through "Assad Besieges Ghouta" hashtag.
The United Nations has previously warned of the deterioration of the humanitarian situation in the besieged areas in Syria during the coming winter and its impact on children, especially as it expects this winter to be more severe than in the past years.
According to the reporter, the prices in Ghouta today are as follows:
| | | | |
| --- | --- | --- | --- |
| Barely Bread | 2400 | Milk | 750 |
| Sult | 10000 | Vegan Oil | 10000 |
| Barely | 2000 | Margarine | 12000 |
| Maize | 1600 | Olive Oil | Lacking |
| Tea | 11000 | Fodder | 800 |
| Sugar | 16000 | Bulgur | 3900 |
| Rice | 5000 | Benzene | 7000 |
| lentils | 2000 | Firewood | 400 |
| Bean | 1800 | Net Oil | 5500 |
| 21K Gold | 16300 | 18K Gold | 13975 |
if you think the article contain wrong information or you have additional details Send Correction