Kurdish Self-Administration Poised to Ban Kurdish Opposition Parties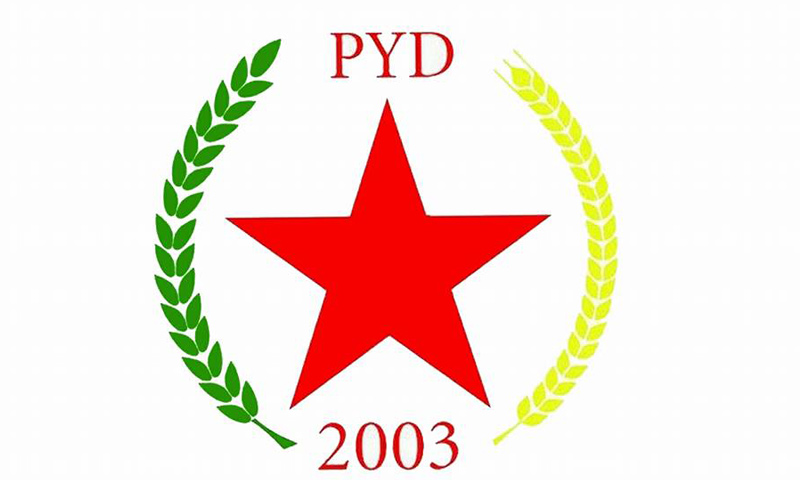 The Kurdish Democratic Union Party's self-administration seeks to ban other opposition parties, especially the Kurdish National Council and its affiliates.
In a statement quoted by Enab Baladi, on Monday March 13 the joint presidency of the internal authority in the Jazira canton announced that the political parties' affairs committee will vet all unlicensed political parties within 24 hours.
The joint presidency cautioned the named parties against the consequences of not attending, stating that, "in the event that you not comply with the licensing measures within the aforementioned time period, we will be forced to close the office and duly transfer the official to the judiciary."
During a press conference held today, the co-presidents of the internal authority, Kanaan Barakat and Sherine Adam, read the text of the statement, which said, "Based on the law of political parties issued by the legislative council in the al-Jazira canton in Decree No. 5 of April 15, 2014, we stress the need for the parties to comply and be reviewed by the political affairs committee based in the city of Amoudawithin within 24 hours of the date of the issuance of this notification."
A source in the opposition Kurdish National Council said that the resolution was prepared to eliminate the work of the council in all areas of "Rojava", asserting that according to the self-administration, "unlicensed" parties consisted of those under the authority of the council.
The source, who spoke on condition of anonymity, stressed that the self-administration's resolution served as a pretext for the raids and arrests against National Council politicians which had occurred recently. He added that the Kurdish National Council and its affiliated parties do not recognize the self-administration declared by the PYD.
Fighters from the PYD party had carried out wide-ranging arrests of politicians and activists opposed to it in the cantons of Afrin and Jazira during February and March, something activists consider "oppression exercised by the de facto authorities in the Kurdish areas."
This article was translated and edited by The Syrian Observer. Responsibility for the information and views set out in this article lies entirely with the author.
if you think the article contain wrong information or you have additional details Send Correction