Unidentified Bodies and Daily Arrests in Areas Under Jund al-Aqsa Control in Southern Idlib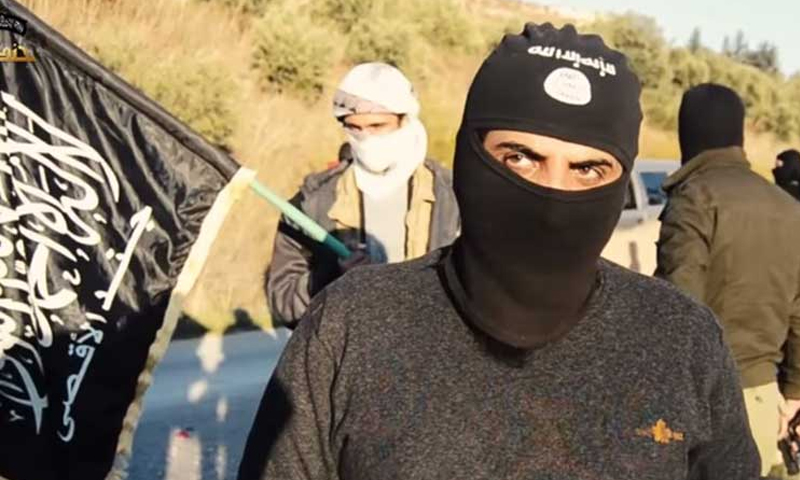 Idlib province's southern countryside, which borders the areas in Hama's northern countryside outside regime control, is the scene of daily killings and dumping of bodies on the roadside.
On the morning of Thursday 5 January 2017, the bodies of three young men from Idlib's southern countryside were found on the road connecting the village of al-Tamana to the city of Murak in northern Hama.
According to private sources who spoke to Enab Baladi, the bodies were removed and handed over to the Civil Defense Center in the area, so that residents could identify the young men's bodies.
In the past three months, the area has witnessed several similar cases in conjunction with arrests conducted by armed groups belonging to the Jund al-Aqsa group, according to the sources.
A source who works in humanitarian assistance in the area accused Jund al-Aqsa of being behind these murders and the almost daily arrests in the area. A separate medical source made the same accusations.
The doctor, who refused to disclose his name for security reasons, clarified that the mode of killing and arrest confirm that "al-Jund" are behind these murders. The doctor claimed that these are acts of reprisal against members of local armed factions or people close to the Ahrar al-Sham Movement.
A human rights activist in Hama's northern countryside indicated that since November, around 20 people, among them Free Syrian Army fighters, have been kidnapped, killed and their bodies disposed of in Idlib's southern countryside.
Groups belonging to Jund al-Aqsa are dispersed throughout Idlib's countryside, and especially in the cities and towns of Khan Shaykhoun, Maarazita, Kafr Sajna, Madaya and al-Rakaya. They are led by two people, one Syrian from Hama and a Palestinian from Gaza.
In October, the Fateh al-Sham Front announced that it accepted to have Jund al-Aqsa pledge its support for the organization after what were described as "bloody" confrontations between Jund al-Aqsa fighters and Ahrar al-Sham Movement fighters in Idlib's countryside.
The three sources who spoke to Enab Baladi agreed that the Fateh al-Sham Front, represented by its leader Abu Mohammed al-Joulani, is responsible for the incidents of kidnapping and murder taking place in the areas under Jund al-Aqsa control.
if you think the article contain wrong information or you have additional details Send Correction