The security situation along the administrative border between the provinces of Deraa and al-Suwayda is heading towards complete meltdown. There is mutual distrust between the residents of these two provinces in southern Syria following repeated cases of kidnapping perpetrated by armed gangs with the aim of obtaining millions of Syrian pounds.
Kidnappings and ransoms have become familiar events for residents of the southern province. The administrative border between the two provinces (Deraa and al-Suwayda) has witnessed dozens of kidnappings in the past four years. Most of these cases ended following the intervention of senior local figures from the area or by families paying the ransom demanded.
Two Similar Cases Heighten Tensions
Enab Baladi obtained special information from well-informed sources in Deraa and al-Suwayda about two particular kidnappings that aggravated tensions in the area. The information was corroborated by posts on social media profiles and pages.
At the beginning of January 2017, Abbas Fares Zein a farmer in his thirties from the town of Ira in al-Suwayda's western countryside, was just starting daily work on his land in the area of Samar west of Ira when a group of armed men kidnapped him in broad daylight.
Zein's family responded by kidnapping 13 people from Deraa province in addition to two members of Bedouin tribes in the Ira area in an attempt to put pressure on the kidnappers. Tensions escalated along the administrative border between the two provinces for the area, making it practically a military zone.
On 16 January, a video recording of Abbas Zein being tortured and threatened by his kidnappers was posted on social media websites. There was evidence of torture on his hands and legs. Sources close to his family indicated that the kidnappers had demanded a ransom of 20 million Syrian pounds for his release.
Close to al-Mazraa town checkpoint in al-Suwayda's western countryside, Basel Shakeeb al-Halabi, a 29 year-old member of the "People's Committees", was kidnapped by an armed group who transported him to the town of Nahta in the east of Deraa's countryside on Monday 16 January, according to Enab Baladi's sources.
Al-Halabi's kidnappers demanded a random of 50 million Syrian pounds. His family responded by kidnapping 25 people from Deraa, most of them from the western town of al-Ghariya. Over the period between 16 and 18 January, they also seized 30 cars belonging to people from the province in a response similar to that by Abbas Zein's relatives.
Millions Taken From the Pockets of Deraa's Residents
Al-Suwayda province is under the control of the Syrian regime apart from some areas in the western countryside where Bedouin tribes are active. Syrian opposition factions, under various names, control vast parts of Deraa province. The regime maintains its control over around half the city as well as several cities and towns in the northern and central countryside in the province.
Resorting to mutual kidnappings and responding to an insult with another insult "is not a characteristic of the people of Sahl and Jabal Hauran" and "jeopardizes the special relations between residents and neighbors", says Abu Ragheb Nasr, a schoolteacher in al-Suwayda's western countryside. However, he then posed a question to Enab Baladi, "How were the families supposed to regain their sons from these gangs when they don't have the means to pay the ransom?"
Abu Ragheb justified the actions of the kidnapped men's families in al-Suwayda, which he had just described as "immoral", by saying that by kidnapping dozens of young men from Deraa and releasing them in return for ransom, the families were able to cover the ransom demanded for the release of their sons.
Abbas Zein returned to his family home on 19 January after his relatives managed to gather the amount demanded by his kidnappers by collecting ransoms for releasing eight people from Deraa that they had held in Ira in al-Suwayda's countryside. They demanded 1 million Syrian pounds for each person they kidnapped, collecting a total of 16 million Syrian pounds, which they paid to Abbas' kidnappers. Abbas was taken to the National Hospital in al-Suwayda immediately after his release due to the effects of the torture he had suffered.
Several of those kidnapped from Deraa have been released but another four continue to be detained, among them a  15 year-old boy. Sources confirmed that these people's only crime was that their families were unable to get together enough money to free them and there had been no attempts by senior figures in the area to bring an end to their plight.
The al-Halabi family, who reside in the town of al-Mazraa, pursued a similar strategy to release their son Basel. They gathered a sum of money that amounted to somewhere between 10 million and 50 million Syrian pounds, according to different sources by kidnapping people from Deraa and demanding ransoms in exchange for releasing them. They paid Basel's kidnappers and Basel was finally released on 19 January in return for his family releasing some of the kidnapped people from Deraa who were still being held in al-Mazraa.
Sources indicate that several of the people held in al-Mazraa are from the town of Alma in Deraa's countryside. Some of them were released in return for a ransom of 1.7 million Syrian pounds each, but others are still being detained as they were unable to pay the sum demanded. Several people from al-Suwayda are also being held by gangs that appear to have become professional human trafficking rings.
No solution on the horizon
There are no definitive solutions for these incidents that have been occurring since 2012, based on the current situation on the ground. The long administrative border between the two provinces intertwine and military control of the border is complicated as the Free Syrian Army and various tribes control one side of the border while Druze committees and National Defense militias control the other side.
Abu Ragheb Nasr demanded that the "independent" media, as he described it, report the situation in an objective way, free from bias and political preferences. He said, "The militias in Deraa have countless names and affiliations, with no political, religious or juridical umbrella to control this chaos. On the other hand, the security branches have armed thugs with weapons whose ideological leaders are Druze sheikhs linked to the government, who I see as the biggest beneficiaries of the worsening security situation."
Abu Ragheb considers that "the root cause is the absence of a guiding figure in al-Sahl and al-Jabal" at a time when "millions are leading astray young men who are out-of-control." He reiterated that the solution lies in increasing security and control over both sides of the border, "The Courts of Justice, as a representative of the Free Syrian Army, and the sheikhs with good standing alone can control the situation. The two sides will not succeed without extensive coordination between them."
Courts of Justice.. Between the thugs of Deraa and the Shabiha of al-Suwayda
Enab Baladi spoke to Sheikh Ismet al-Abasi, the head of the Hauran Courts of Justice, who denounced the kidnappings and assassinations, "They are unacceptable legally and judicially". He continued, "We issued warrants for some of the kidnappers whose names we were able to obtain but the area in which they are active is a wasteland far from the Central Court. It's useless to try to arrest them there since they always manage to escape. There are financial rewards for anyone who can provide information about them."
Al-Abasi sees that coordinating with senior local figures from al-Suwayda will not be of much use confirming, "There is continuous communication with more than one of the notables of al-Suwayda… We hoped when one of their men was kidnapped that they would discipline their youth and not respond in kind… They saw that we took issue seriously and that we gave the kidnappers some time. During that time there will be raids and efforts are still underway to capture the accused."
Al-Abasi, the head of the highest judicial authority in "liberated" Deraa, confirmed that there was no response from senior local figures in al-Suwayda. He continued, "If there are bad people in Deraa, we do not hold all the people of the province responsible for their evil actions. Today, we find ourselves between a rock and a hard stone – between the thugs of Deraa on one side and the Shabiha (thugs) of al-Suwayda on the other."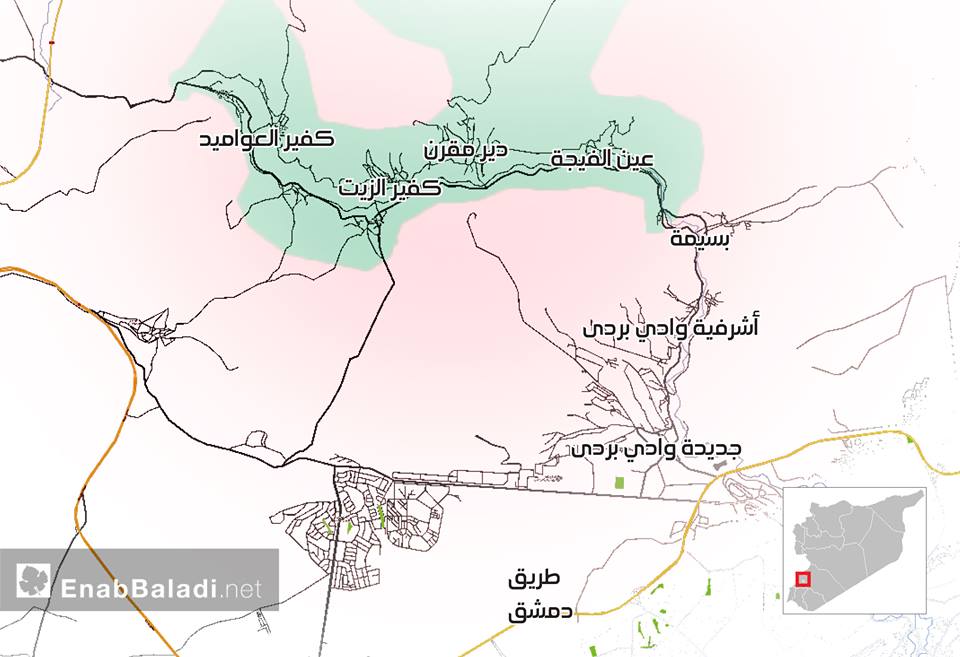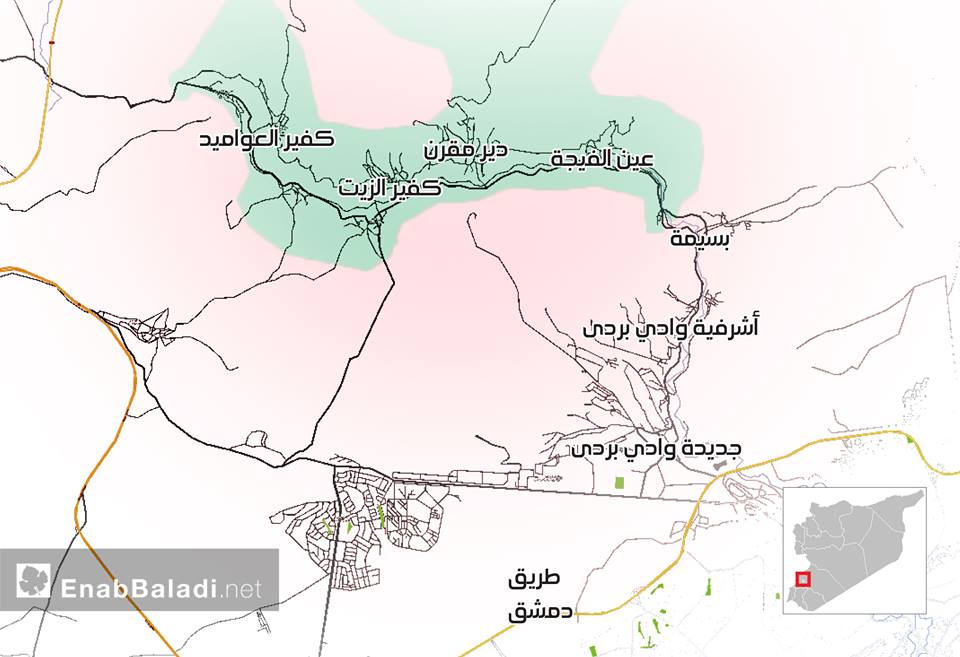 These kinds of events generally receive little attention from media or rights activists in Syria. Discussions around the issue are limited to social media in both provinces, adding to existing tensions and pushing residents towards violent responses to the mutual kidnappings. Five years since this phenomenon first emerged, these responses only further complicate an already very complex issue.
if you think the article contain wrong information or you have additional details Send Correction