Cases of Residents Leaving Home and Never Returning on the Rise.. Where Are the People of Daraa Disappearing?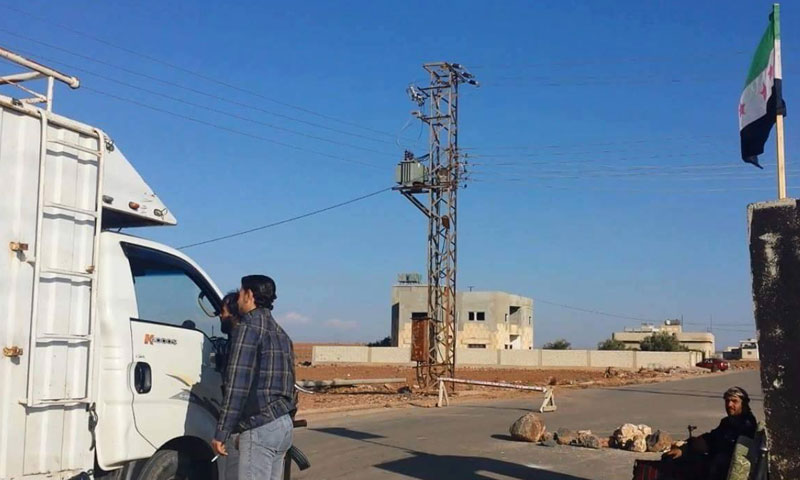 Enab Baladi – Daraa
The chaos in Daraa's towns and villages has reached new levels. Security is lacking, assassinations have multiplied and attacks by armed factions occur on a daily basis. Now, a new phenomenon has emerged that is even more mysterious and puzzling – residents are pleading for help in finding their loved ones who left home in the morning, just as they usually do, but never came back.  
In Daraa, nowhere is safe. Violence and lack of security are no longer confined to certain parts of the region. Assassinations and armed robberies can now occur anywhere and at any time. Despite all the demands and calls by residents for the military factions controlling Daraa to improve the security situation in the region and set up more security checkpoints, little action has been taken. The groups often respond by increasing the number of checkpoints for a few days, after which things go back to the way they were before.
After gaining control of the towns and villages of Daraa, opposition military factions failed to provide security to residents, despite their large number. In particular, they failed to fight crime and prevent abductions, almost igniting conflict across the whole region on many occasions, especially when the number of abductions between armed factions in Daraa and the neighboring province of as-Suwayda skyrocketed. These mutual abductions, which usually ended in the hostages being swapped for each other, drove the leaders of the two provinces to step in to try to stop the abductions and prevent the two sides from clashing with each other.
Although there were immense efforts to stop the reciprocal abductions between Daraa and as-Suwayda, almost no efforts were made to stop the abductions, theft, and armed robberies that occur in Daraa itself.
An even bigger source of terror has emerged lately, provoking even more fear. Dozens of cases of abduction and sudden disappearance have been recorded in a short space of time.
The story of the disappearance of Mohammed al-Saadi, a resident of the village of al-Teeha in Daraa's countryside, is just one of many. Mohammed's brother, Mansur al-Saadi, told Enab Baladi that Mohammed and his family live in Quneitra's countryside and that Mohammed travels frequently between Daraa and Quneitra. He added, "My bother drives a pick-up truck to transport vegetables, furniture and other goods. He travels to various regions and passes through the Free Syrian Army's checkpoints without any trouble."
According to Mansur, his brother is a civilian since he does not carry any weapons and is not affiliated with any faction. "I told him many times to carry a weapon to protect himself while traveling since we always hear of these abductions and robberies that occur on the roads but he always refused", Mansur said.
Sadly, Mansur's worst fears became reality in early November when his brother went to work as usual but never returned. "My brother's wife told me that day in the evening that Mohammed had not returned from work as he usually does."
Mansur waited till the morning then started his journey to find his brother. He summed it up by saying, "I looked for him without success. I asked people in the streets, repair shops, hospitals, everywhere, without any news. I even went to all the checkpoints that connect Assad's regions to the liberated ones, none of them had seen anyone by my brother's description".
Mansur then went to the "revolutionary police" and gave a statement regarding his brother's disappearance and provided them with a photo of him. However, he told us, "I don't know what the revolutionary police can possibly do. We don't know whether he was abducted, arrested by some faction or killed and buried". He said that he holds the opposition factions partly responsible for the disappearance of his brother, "I don't hold anyone totally responsible but not putting up enough checkpoints on all roads, the lack of communication between checkpoints, and not searching people who pass through them have all enabled crime and chaos to spread – not just in the case of my brother's disappearance but in many other cases."
Mohammed's family is still waiting for news of him
According to Enab Baladi's source, a journalist who follows cases of disappearances, the number of such cases reached 27 in October and November of this year in both Daraa and Quneitra, excluding cases where the abductors contact relatives to demand ransom and cases of people crossing into regime territory who are presumably arrested by Assad's forces.
Enab Baladi's source argued that the number might be even higher since not all cases can be recorded. He adds that many older cases of disappearance ended with the victims being eventually found dead and buried, which proves that they were abducted and murdered.
The source did not dismiss the possibility that security forces belonging to opposition military factions might be behind these incidents although the opposition denies all such accusations, claiming that such acts are more likely to be linked to robberies and theft.
These mysterious disappearance cases are no longer a new phenomenon in the war-torn regions of Syria. Assad's security forces were the first to commit such acts. The rise in the number of abductions and disappearances in the early stages of the revolution pushed some activists to start a social media page called "Missing people and unidentified martyrs", which was active in all regions across Syria in documenting and publicizing these cases, and finding the people involved.
However, the turn of events and deteriorating situation in Syria greatly reduced the number of activists working on this issue. Thus, the mysterious disappearances remain an enigma in Daraa and other Syrian regions. Where do these people go? Who is behind their disappearance? Will this issue remain unresolved? Isn't it about time we put a stop to this black hole that is devouring Daraa's people?
if you think the article contain wrong information or you have additional details Send Correction