Abu Hattab Tells Enab Baladi: Interim Government is Discussing Handover of Official Border Crossings with Turkey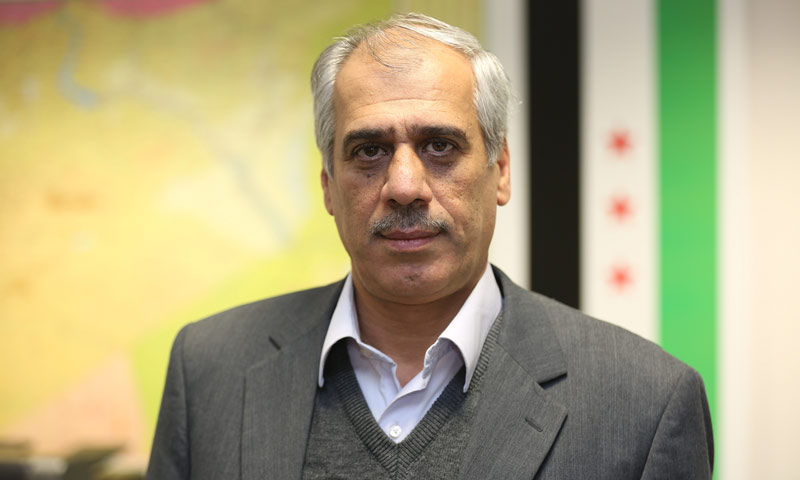 Doctor Jawad Abu Hattab, the President of the Syrian Interim Government, has said that the Interim Government is holding discussions with the Turkish government regarding management of official border crossings by the Interim Government in accordance with international regulations.
Speaking to Enab Baladi, Abu Hattab said that discussions are still ongoing regarding management of the border crossings, through the Interim Government represented by the Ministry of Interior and the Migration and Passports Directorate.
Abu Hattab indicated that the Interim Government proposes that it will manage all the border crossings and not a specific border crossing. He pointed out that the discussions with the Turkish side are taking place in parallel with discussions with the factions that currently manage the border crossings.
Regarding the timeframe involved, Abu Hattab clarified that the issue "requires arrangements and discussions in order for us to arrive at the desired objective." Abu Hattab added, "I believe that in a few weeks we will begin managing at least one border crossing, in particular in the area between Jarablus and Azaz in Aleppo's northern countryside."
There are around ten official border crossings along the Turkish-Syrian border. At present, only three of these are partially functioning including the Bab al-Hawa crossing in Idlib's northern countryside, the Bab al-Salam crossing close to Azaz in Aleppo's northern countryside and the Jarablus crossing in Aleppo's eastern countryside.
Syrian opposition factions manage the three border crossings. Bab al-Hawa is under the management of the Ahrar al-Sham Movement, Bab al-Salam is managed by the al-Sham Front and Jarablus is managed by the Turkish army.
if you think the article contain wrong information or you have additional details Send Correction