This is what the residents of Aleppo wrote on the walls of the city before leaving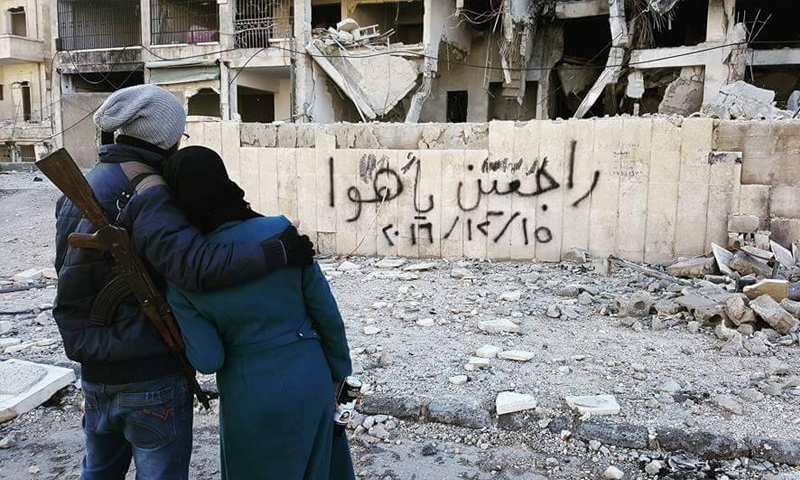 Residents and fighters in the besieged neighborhoods of eastern Aleppo have expressed their sadness at leaving the city, despite the constant bombardment and blockade by the Syrian regime and its allies.
Before fleeing the city last Thursday 15 December after an agreement was reached between the fighters and Russia, the residents of Aleppo left behind messages expressing their grief and pain.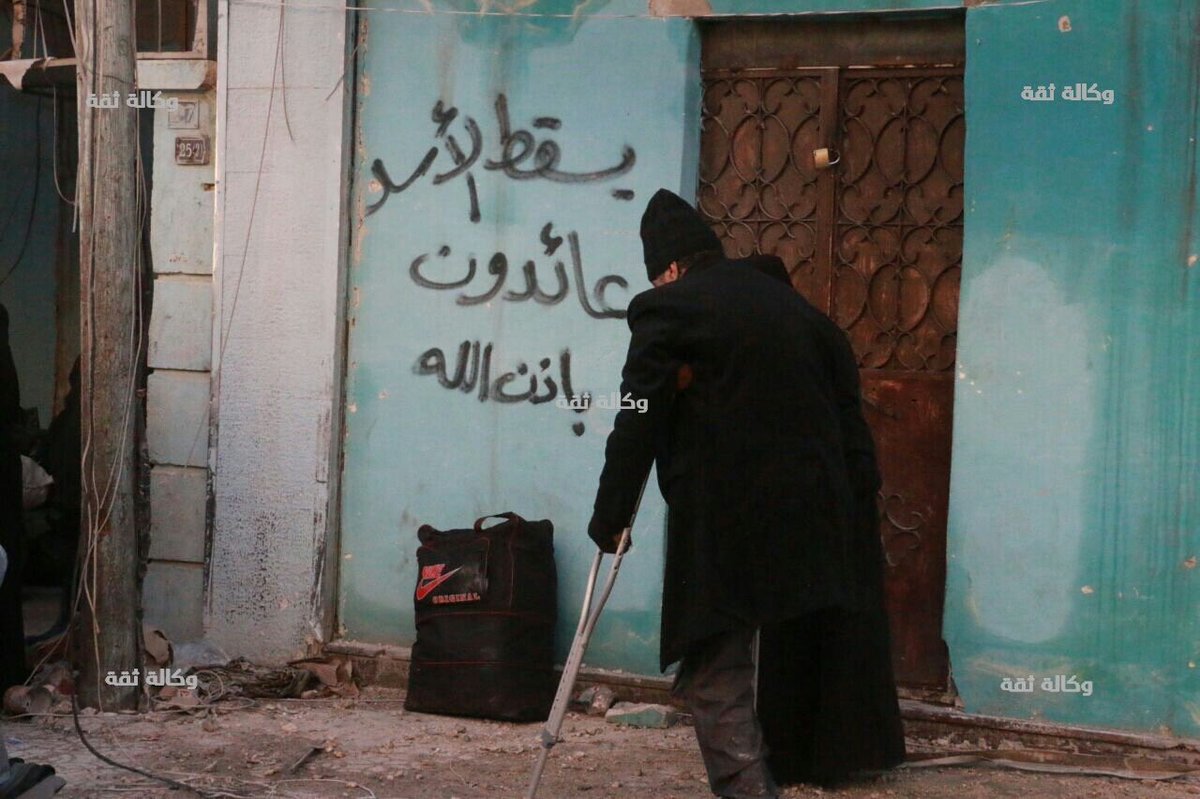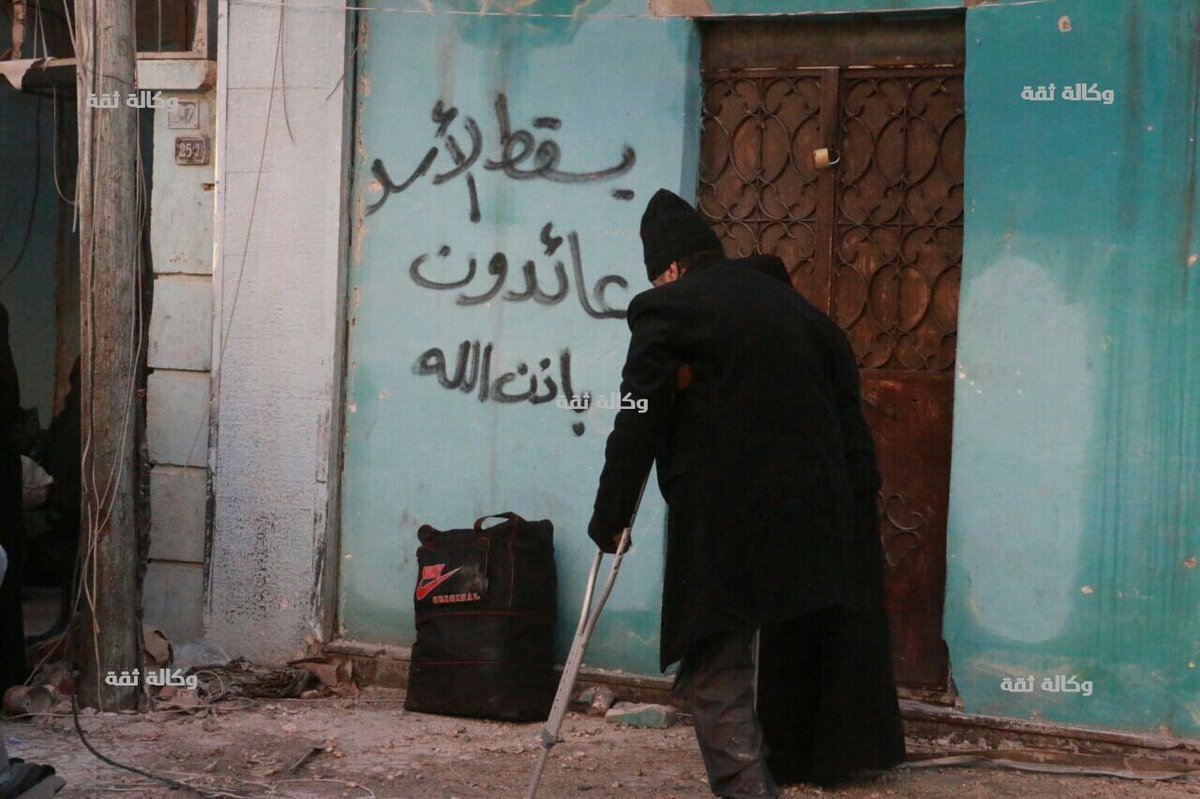 "Down with al-Assad. We will return."
The graffiti asserts that residents will one day return to the city and expel al-Assad's forces, the Iranian militias and Hezbollah.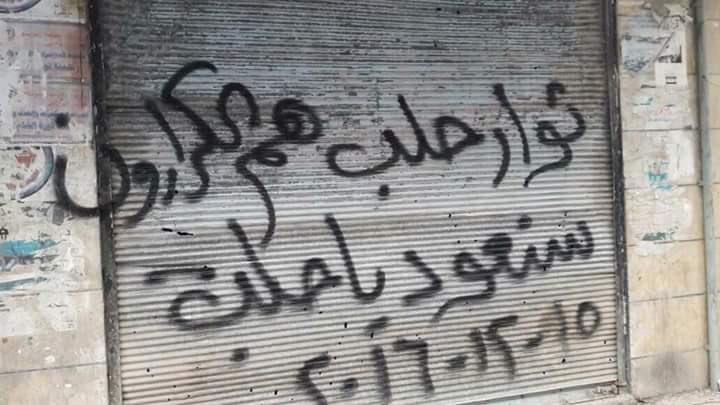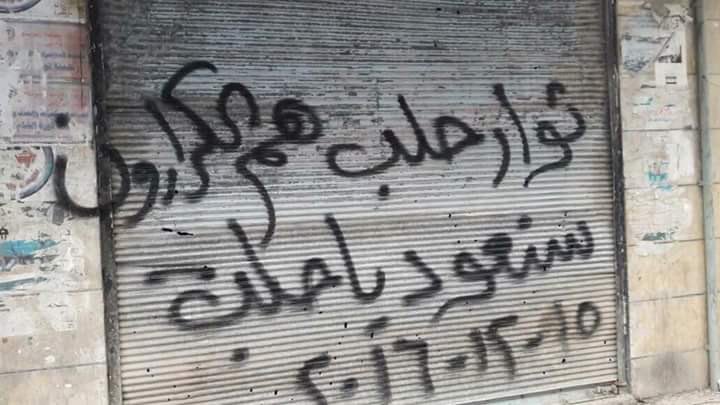 "The revolutionaries of Aleppo. Aleppo, we will return – 15-12-2016."
One of the writings mourned the hundreds of people trapped under the rubble after the city's shelling: "Under every destroyed building, families were buried with their dreams by Bashar and his cronies."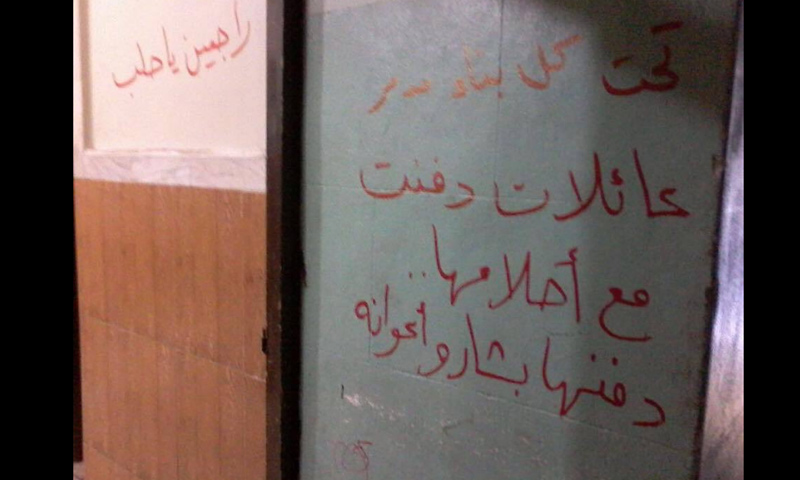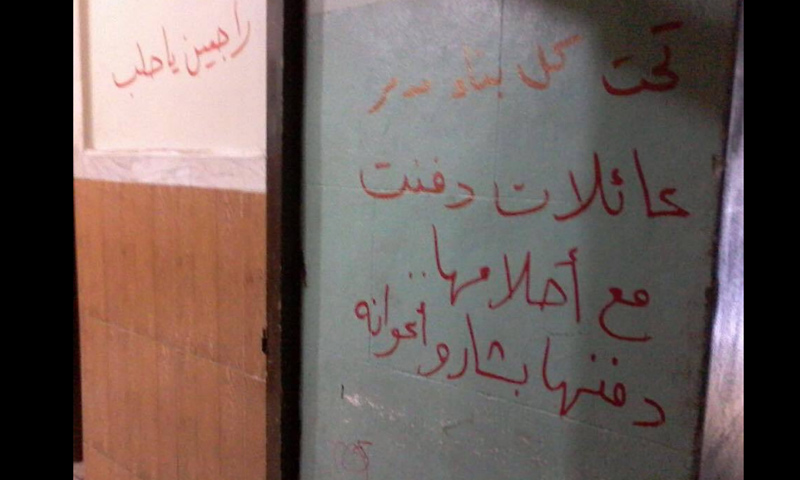 Opposition fighters reached a final agreement with the Syrian regime yesterday after Tehran entered into the negotiations and imposed new conditions for the evacuation of the wounded and fighters from the towns of Kefraya and al-Fou'a in the countryside of Idlib, which are both under siege by Fateh al-Sham.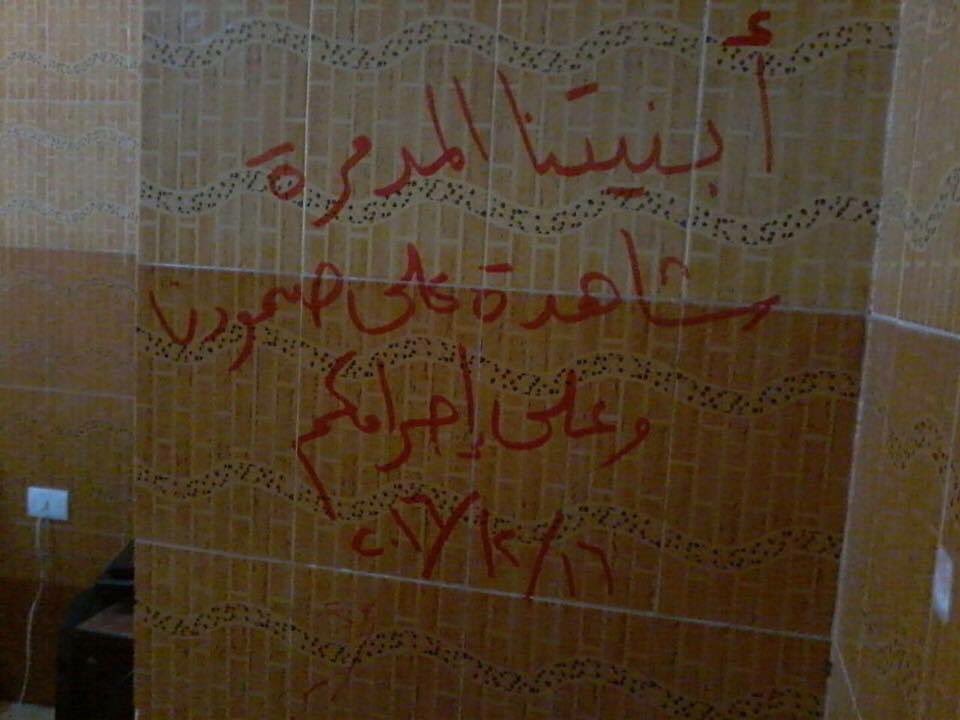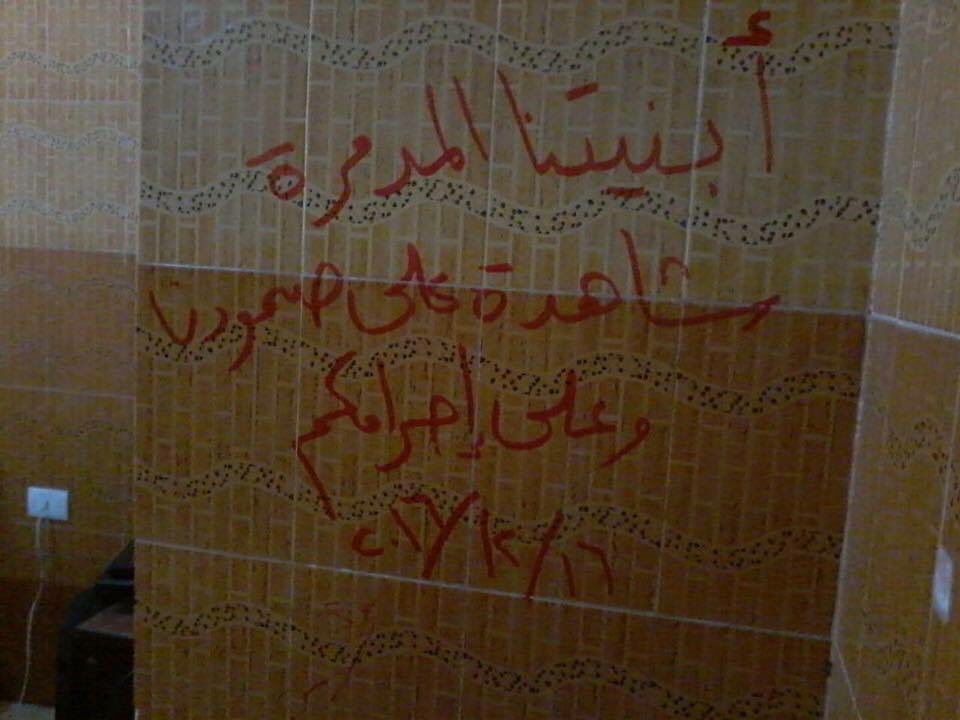 "Our destroyed buildings are a testament to our resistance and your criminality."
Evacuation procedures started today but an attack on a convoy by Syrian regime militias, killing one person and injuring 40 others, forced the buses to turn around and wait for the International Red Cross to secure their passage for fear they would be targeted.
The first group of fighters and residents recently reached western Aleppo, while more than 50,000 are still waiting to be evacuated, according to the UN.
if you think the article contain wrong information or you have additional details Send Correction