Lieutenant Colonel Fares Bayoosh to Enab Baladi: Twelve Factions Sign the Agreement and "Fatah al-Sham" is Not Excluded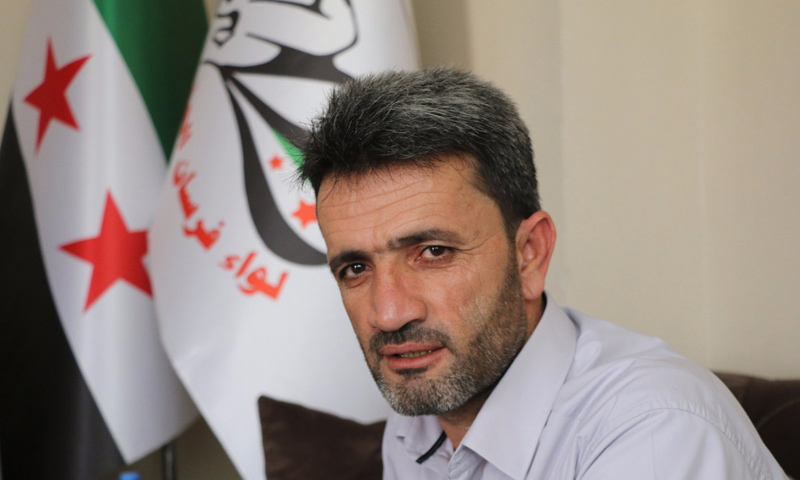 Lieutenant Colonel Fares Bayoosh, head of political relations in "Idlib Free Army", has said that 12 Syrian opposition factions have agreed to a comprehensive ceasefire in Syria.
Bayoosh, who is currently attending the Ankara meeting, says that the agreement does not exclude "Jabhat Fatah al-Sham" as the Syrian regime had earlier claimed. He also told Enab Baladi that "the regime was not present. It is an executive tool in the hands of the Russians."
In response to the Turkish Foreign Ministry's statement that the agreement will exclude groups that are classified as terrorist by the United Nations, Bayoosh said that this wording was for "legal and political considerations".
The senior official in the Free Army added that the agreement will include Eastern al-Ghouta, al-Waer, Rif Dimashq, Idlib and most of the Syrian territories except for the areas controlled by ISIS.
The meeting was attended by 12 Syrian factions including the "Idlib Free Army", "Jaysh al-Islam", "Ahrar al-Sham", "Sham Legion" and the "Levant Front", as well as other factions spread across northern and central Syria.
Bayoosh stated that this is the first direct negotiation between Russia and opposition factions, without the presence of the regime or Iran. "We sense that the Russians are serious and we hope the agreement will succeed", said Bayoosh.
The agreement is set to come into force at midnight on 30 December 2016. Russia and Turkey will be the guarantors of the ceasefire agreement, after which negotiations for a political solution in Syria will begin.
The Russian President, Vladimir Putin, stated that three agreements have been signed between the Syrian regime and the opposition: the first is the ceasefire agreement, the second stipulates a number of procedures for monitoring the ceasefire and the third is a statement on the willingness of the parties to start peace negotiations concerning an internal Syrian settlement.
if you think the article contain wrong information or you have additional details Send Correction