The Iranian Javad Ghafari: Hamadani's Heir in Syria and Architect of the Battle for Aleppo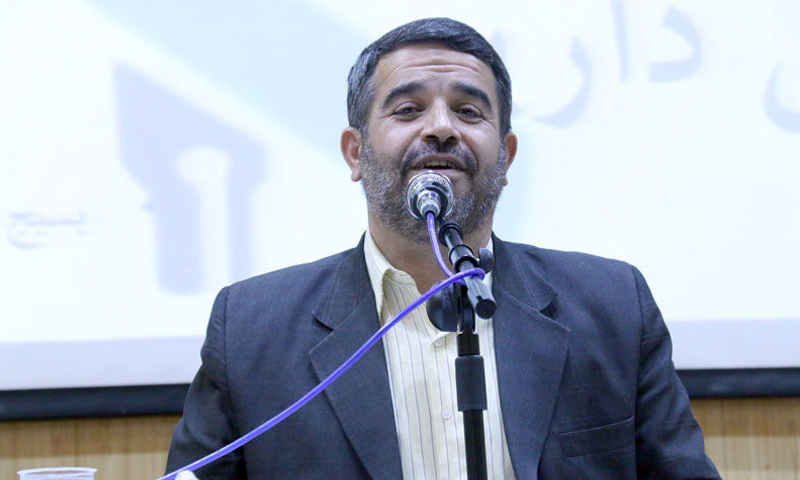 General Javad Ghafari, or as he is known in Iranian circles, "Haj Javad Ghafari", is the real architect and strategist behind the battle for Aleppo that has been ongoing since 2014.
According to information obtained by Enab Baladi, "Haj Javad", who comes from the eastern Azerbaijan province, was previously the leader of the al-Ashura Legion which is under the mobilization forces of the Iranian Revolutionary Guards (Basij).
Ghafari was assigned to Syria in June 2014 and since then has led military operations in Aleppo. He set up his headquarters in a research centre belonging to the "Defense Factories" in the al-Safira area in eastern Aleppo.
According to previous information published by the Iranian opposition, the defense factories in al-Safira have been under complete Iranian control since 2006, and produce different kinds of surface-to-surface missiles.
Ghafari was appointed General Commander of the Revolutionary Guards in Syria after Brigadier General Hussein Hamadani was suspended. Hamadani was killed in September 2015 in mysterious circumstances. Iranian websites indicated that he might have been assassinated, which contradicts official statements that he was killed by "Islamic State" forces or opposition forces.
Ghafari supervised the recruitment of Iraqi Shiite militias to Syria, increasing their size to unprecedented numbers. His plan relied on advancing from the southern and eastern outskirts of the province to reach its northern countryside.
"Haj Javad" depended on three main militias to support him in the battle – the Lebanese Hezbollah, the al-Nujabaa al-Iraqiyya Movement and the Afghan Fatimiyyun Legion, in addition to 15 other militias fighting in Aleppo.
The Iranian general played a major role in obstructing the Aleppo deal, which mandated the evacuation of residents and fighters from the eastern neighborhoods of Aleppo towards its western outskirts. He succeeded in imposing his conditions of including the pro-regime Shiite towns of Kafriya and al-Fu'ah in the agreement. Women, children and the injured are to be evacuated from these two towns as well.
if you think the article contain wrong information or you have additional details Send Correction