Al-Assad "Attacks" Cell Phones
Dozens of Messages Sent Daily to Deraa Residents Urging Them to Surrender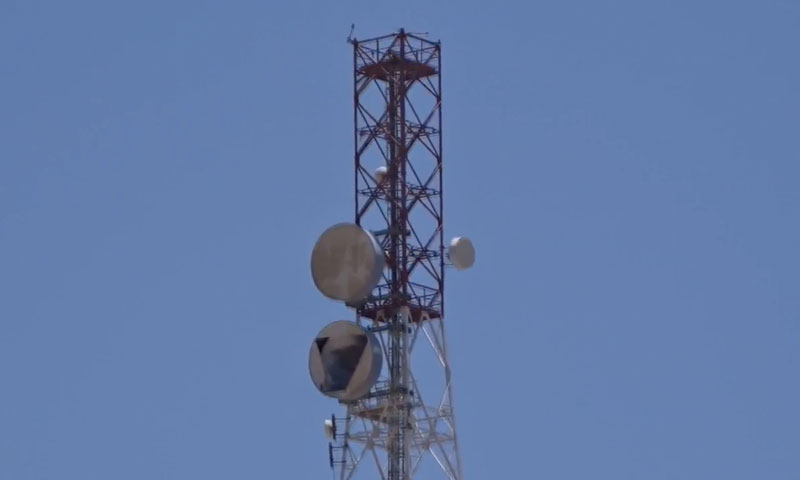 Enab Baladi – Deraa
 The return of the two telecommunications companies in Syria was "good" news for large groups of people in opposition-held areas in Deraa. These companies provide the ability to re-connect in an easier and cheaper way, especially with people living in regime-held areas. It was also "good" news for al-Assad's forces and his propaganda machine, as it allows him to communicate with different groups of Syrians by sending text messages to their cell phones.
Whether you are a fighter in the so-called "moderate" factions or fighting alongside those termed "radical", or a pro-Assad fighter, whether you are an employee in an opposition body or a regime department, whether you are pro-Assad and living in a regime-held area or pro-opposition and living in an opposition-held area, you will be a victim of dozens of SMS messages every day on your cell phone if you are in Deraa or in southern Syria in general.
"Put down your weapons and guarantee your life and your future. Your leaders will flee and leave you all alone … Your family needs you, put down your weapon and solve your situation". This is one example of the messages that are being sent on a daily basis. These messages vary in their wording between threats and enticement but there are three common letters at the end of each message: "S A A" which stands for "Syrian Arab Army", to indicate the party sending these messages.
These messages are causing a wave of reactions. Some are mocking this method and some warn that this might be a prelude to more threatening methods, while others question the timing and tone of the messages.
Amer al-Haraki, a member of the Free Syrian Army, said in an interview with Enab Baladi that the regime and its allies know very well that their messages will not convince anyone to turn themselves in, explaining that when they "took up arms, it was because of the thousands of martyrs and the destruction that caused harm to humans and buildings. I will certainly not put down my weapon because of a text message urging me to surrender".
Al-Haraki considers that these messages are nothing but an attempt to enhance al-Assad's image before the international community, adding, "Al-Assad is trying to promote himself at the international level as someone who's trying to end the conflict and find a solution. The messages are part of this plan."
Al-Haraki also criticized the use of messages and added that he does not read them, even though they are short, saying, "The only disturbing thing is the effort it takes to delete each message as soon as you receive it."
Ibrahim Hussein, a teacher in Deraa, believes that the timing of these messages has a special significance. He considers that the conflict and destruction that Aleppo is witnessing today and the forced displacement in al-Ghouta are casting their shadows over Deraa, adding that "Deraa is experiencing a state of anxiety and vigilance amid rumors that it will be next after al-Ghouta".
Hussein added that al-Assad had exploited this anxiety to wage a psychological war, "Al-Assad may not be ready for a battle in the south anytime soon but he is taking advantage of the psychological situation in Deraa today and sending these messages in order to spread fear among residents".
He also called for learning from past experiences in other provinces where al-Assad had used similar methods like dropping leaflets by air, especially during battles in Aleppo, "We should pay attention to the use of these messages, it should not be considered silly, absurd or wrong. It certainly means something and it paves the way for something bigger."
Regime forces managed to re-activate the mobile network towers this year and extend coverage all the way to opposition-held areas after they were out of service for almost two years – some were deliberately stopped by the regime while others were damaged.
Even though many people are using the Jordanian network, which covers many border regions, others who live far from the borders continued to rely on the two Syrian telecoms companies.
Observers perceive the conduct of alAssad's forces in Aleppo and al-Ghouta as a bigger message in itself that holds more meaning than a mere text message sent to a cell phone. If these messages did not succeed in persuading opposition factions, it is likely that SMS messages will.
if you think the article contain wrong information or you have additional details Send Correction