Monitor says US forces overseeing the widening of airport runway as helicopters begin operations from the facility
Best of 2016: Hassakeh – American Forces Operate out of Remelan Airport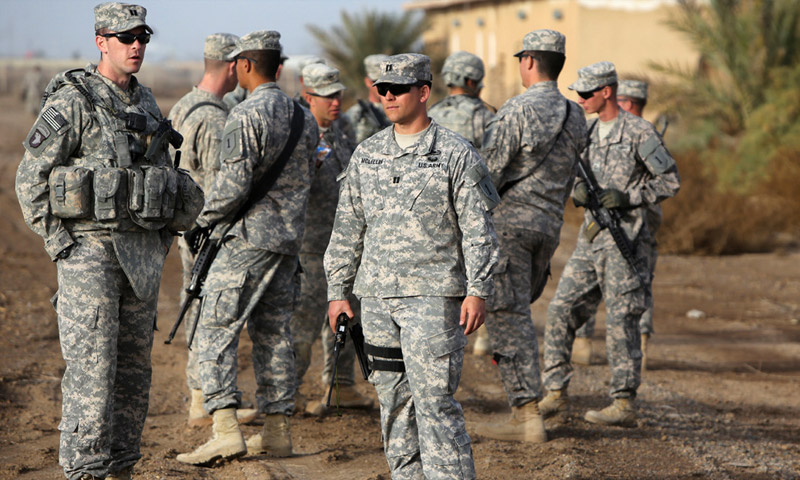 In a step which is the first of its kind, American helicopters have begun to use the Remelan airport in the countryside of the Syrian province of Hassakeh.
Syrian activists recorded the landing of two helicopters on Tuesday, January 19, at the airport, which lies in the province's northeast, near the border with Iraq and is under the control of the Kurdish "self-administration".
The Britain-based Syrian Observatory for Human Rights said equipment had been used to widen the airport runway in recent weeks, while a number of helicopters had taken off and landed.
It is likely the airport will be a launching pad for American aircraft bombarding areas controlled by the Islamic State group in eastern Syria, according to the Observatory, which confirmed the entry of American advisers into Syria weeks ago.
The airport, known as "Abu Hajar", lies southeast of the town of Remelan, site of one of Syria's largest oilfields, run by the Kurdish People's Protection Units, which sells its production through Iraqi Kurdistan.
The small agricultural Abu Hajar airport was used by the Hassakeh agricultural administration to irrigate farmlands. It stopped work in 2010.
But Kurdish media reported that over the last few days American technicians have worked to widen and prepare the runway for military aircraft, with its length reaching 2,500 meters.
American aircraft, which lead the international coalition forces in Iraq and Syria, are supporting the Kurdish units in their fight against ISIS in the area.
Meanwhile human rights reports have accused the Kurdish units of cooperating with the Syrian regime and carrying out human rights violations in the areas they control, most recently a report by the Syrian Network for Human Rights, published Monday, January 18.
This article was translated and edited by The Syrian Observer. Responsibility for the information and views set out in this article lies entirely with the author.
if you think the article contain wrong information or you have additional details Send Correction