Tensions rise between the two key powers as Russia issues firm statement warning any side of retaliation if warring parties attempt to obstruct the evacuation of locals
Aleppo Exposes Iranian-Russian Rift… Will it Turn Into a Clash?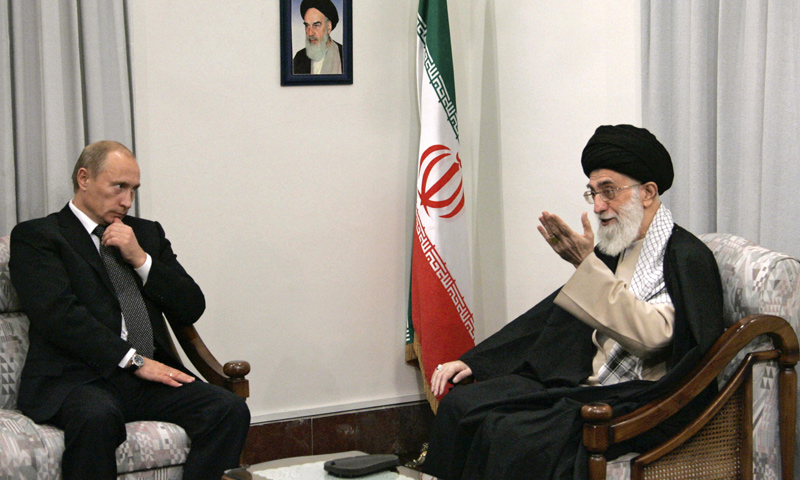 The Russian-Iranian partnership in Syria is witnessing a clash of interests and visions over Syria's fate — militarily, politically and economically — which could develop into a direct conflict between the two occupying powers.
Russia has announced it will strike anyone who impedes the evacuation of wounded and fighters from eastern Aleppo — and the parties which have caused obstruction are the militias steered by Iran for three years in Syria.
A civilian was killed and three others were wounded by militia gunfire during the first attempt to evacuate locals from eastern Aleppo, which brought about the Russian statement. Iran felt the announcement was directed against their militias, resulting in a denial, saying: "Rumors about Iranian conditions and differences impeding the agreement in Aleppo are false claims."
Tehran oversees about 20 Shiite militias from Iraq, Lebanon and Afghanistan, most prominently the Liwa Fatemiyoun from Afghanistan and Hezbollah from Lebanon, as well as the Harakat Hezbollah al-Nujaba from Iraq. These groups have come to control the media over the course of the battle through a network of correspondents, most prominently the Lebanese Hussein Mortada.
Turkish media confirmed yesterday that an Iranian officer known as Al-Sayyid Jawad gave orders to the militias to bombard eastern Aleppo, in violation of strict Russian instructions of the need to implement the evacuation without impediment.
According to Ali Akbar Velayati, an aide to Iran's Supreme Leader Ali Khamenei, "The liberation of Aleppo represents the peak of victories of the axis of resistance." It may express the partial success of Tehran's plan aiming to secure the "Shiite crescent" (Iran, Iraq, Syria, Lebanon) and military, economic and religious dominance on the banks of the Arab Gulf and the eastern coasts of the Mediterranean Sea.
Moscow's vision is meanwhile different, and converges somewhat with the theory of "neocolonialism" through political and military dominance over the ruling regime in Syria, and strengthening strategic alliances with neighboring countries in the Arab Gulf, Turkey and Israel, mirroring strategies which they pursued previously in the Balkans and Chechnya of totalitarian regimes and superficial opposition.
---
This article was translated and edited by The Syrian Observer. Responsibility for the information and views set out in this article lies entirely with the author.
if you think the article contain wrong information or you have additional details Send Correction