Abductions in Broad Daylight … Horror and Human Organ Trafficking in Hama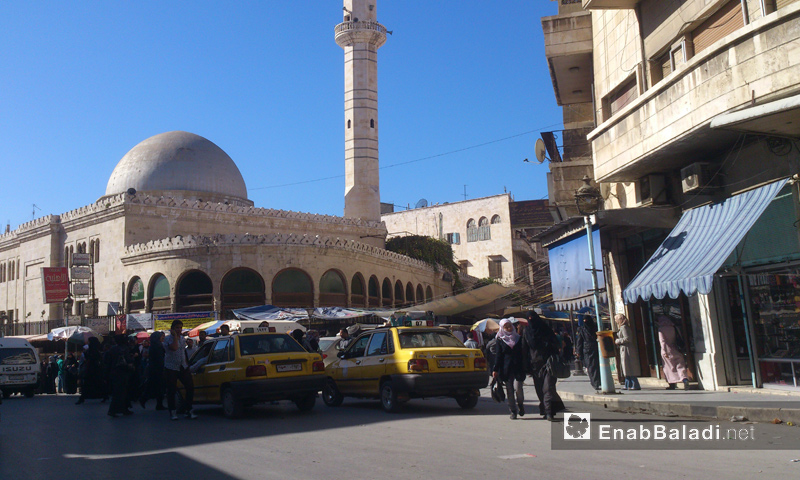 A white van roams Hama's streets, abducting residents in broad daylight, without any police intervention. This is a phenomenon that the city has been witnessing for weeks, creating an atmosphere of fear and anxiety over the fate of the victims on the part of residents afraid of facing a similar fate.
Several sources confirmed to Enab Baladi that the white van has become well known to the city's residents and many people have witnessed armed men in the vans abducting people in several neighborhoods. Ten people have been abducted within the space of a month.
About a week ago, a dismembered corpse whose organs had been removed was found in a neighborhood on the outskirts of the city. People in Hama reckon that a gang is responsible for these horrific acts.
"It's certainly organ trading", said Baraa al-Hamawi, a relief worker in Hama who dealt with a case of a mother and her child who were abducted two weeks ago but were able to escape from the room they were being held in in a remote area. The room next to them contained bodies that were placed in a large refrigerator.
The child later happened to pass by the military command center in Dabagha neighborhood in Hama with his father and became very afraid, telling his father that one of the men in the center, who is a member of military security, belongs to the gang that abducted him.
Baraa told Enab Baladi that he had documented the case of a young woman in al-Hadher neighborhood who was abducted about a month ago and a similar abduction of another woman in al-Arbiin neighborhood, in addition to Dr. Nahed Bashuri, who is still missing after being abducted by an unknown party 10 days ago.
Mohammad Abu Omar, a shopowner in Hama, thinks that Ali Shelli's gang may be responsible for the abductions, acting as a gateway for the organ trade that has become widespread in Syria due to the security situation and the massive spread of sectarian militias.
Ali Shelli, from Masyaf District, is part of the Syrian Air Force Intelligence and leads a militia that includes more than 1000 members. He participated in regime battles in the countryside of Hama and Aleppo and became famous for incidents of killings and abductions on the roads to Masyaf and al-Salamiyyah, which sources from the opposition confirm he was responsible for.
Abu Omar explained to Enab Baladi that police in Hama have already arrested a "cell" that sells human organs in Syria and Lebanon, noting that the spread of this phenomenon has instilled a state of terror in the city, which is home to nearly two million residents and displaced people.
Hama is controlled by the regime and is currently considered the second largest city in terms of population after Damascus, following the displacement of thousands of people from the provinces of Aleppo, Idlib, Homs, Raqqa and Deir ez-Zor, along with residents of towns in the northern countryside.
if you think the article contain wrong information or you have additional details Send Correction