Sanctions against Lawyers who post about Judges on Facebook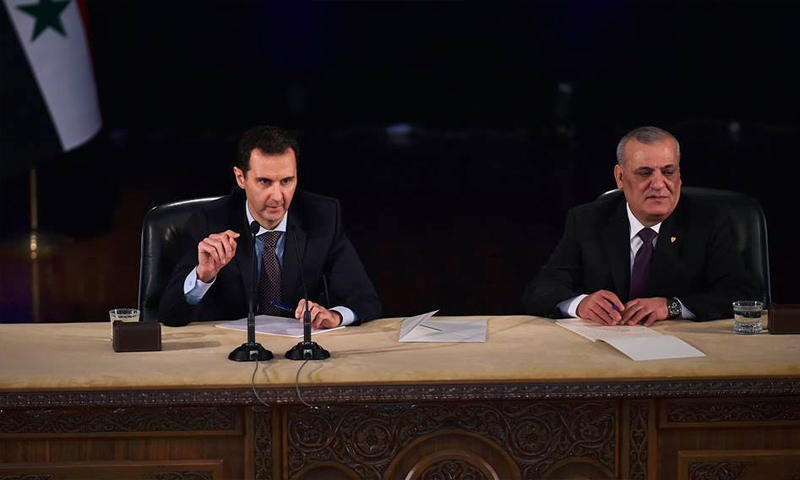 Nizar Skif, chair of the Lawyers' Union in Syria, issued a circular on sanctions for all lawyers who speak about their colleagues or about judges on Facebook.
In a statement on November 1st to "Al Watan" newspaper, which is close to the regime, Skiff said, "any lawyer who commits such an act will be prosecuted considering that these pages are not a place to talk about the judiciary".
The statement comes after a number of lawyers shared Facebook posts in which they described judges being disrespectful towards them in the courtroom. Skiff said that any lawyer who wanted to complain about another lawyer should submit a written complaint to the Union or the Judicial Investigation Department and not through Facebook pages.
The decision provoked a wave of anger among users of the social media website who said, "If judges were fulfilling their duties in the right way, no one would have spoken about them". They also accused the judiciary of being one of the most corrupt institutions in Syria while others perceived the decision as "preventing lawyers from expressing their opinions on their personal pages".
Dealings among lawyers and between lawyers and judges are regulated by the law regulating the legal profession and the internal regulations of the Lawyers' Union, alongside national legislation and judicial customs, which require mutual respect and protect the standing of the judicial branch.
However, Judge Ibrahim Hussein, a member of the Independent Syrian Judicial Council, takes the view that "the circular of the Syrian Union of Lawyers, which has been taken over by the regime, does not have that aim, because the despotic regime in Syria has paved the way for its loyalists to do what they like in return for their loyalty and obedience. This includes a group of corrupt lawyers and judges."
Hussein also noted that in order to hold corrupt lawyers and judges accountable, complaints should be submitted through the Lawyers' Union. However, the Union and the judiciary are controlled by Syrian intelligence services, which means that there is almost no chance of holding the corrupt accountable. This forces honorable members of the legal profession to express their criticisms through social media.
This means that "such an internal circular issued by the regime's top man in the Syrian Lawyers' Union, Nizar Skiff, is a new way to silence voices and cover up illegal scandals in the courts of the criminal regime".
Skiff also revealed, last September, that the Union is investigating a number of lawyer for falsifying documents, explaining that the Union will decide the right deterrent sanctions, including expelling them from the Union. He also noted that the number of lawyers affiliated to the Union reaches 28,000 lawyers in various provinces. Eight thousand of these have been dismissed, administratively, for violating laws and regulations, in addition to others who left the country without permission.
if you think the article contain wrong information or you have additional details Send Correction