Reason for the clashes is not yet known but resulted in the closure of the city's market and a state of panic among residents
Qamishli: 2 Killed in Clashes Between Regime, Kurdish Forces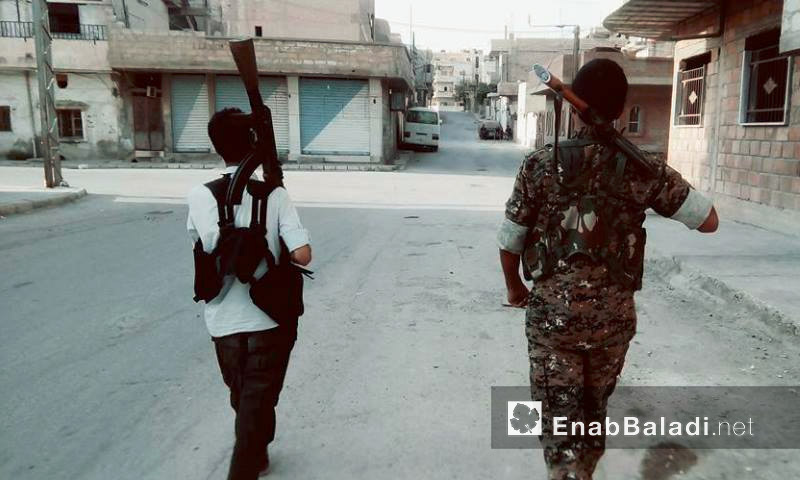 Armed clashes erupted in the city of Qamishli Wednesday between Assad forces and fighters from the Kudish Asayish forces killing two people and wounding another, according to a source.
The source told Enab Baladi that the clashes began suddenly on Al-Wahida street causing the death of two fighters from Assad's regime forces and wounding an Asayish member.
The reason for the clashes is not yet known, but resulted in the closure of the city's market and a state of panic among residents.
On Thursday, an explosion in the city on Corniche road struck an Asayish vehicle wounding two patrol members.
The city of Hassakeh saw clashes between the two sides that lasted 10 days in August during which dozens of people were killed and wounded from the two sides. The Kurdish fighters strengthened their control over other areas in the city before a state of calm returned following Russian mediation.
This article was translated and edited by The Syrian Observer. Responsibility for the information and views set out in this article lies entirely with the author.
if you think the article contain wrong information or you have additional details Send Correction